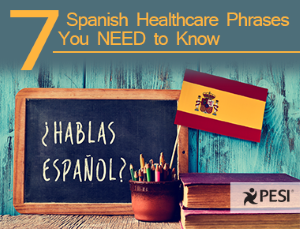 Did you know that the United States is now the world's second largest Spanish-speaking country after Mexico, and the US Census Office estimates that the US will have 138 million Spanish speakers by 2050?
Don't let a language barrier impact your quality of care! Learn these 7 must-know phrases for healthcare providers from presenter Tracey Long, RN, PhD, MS, CDE, CNE, CHUC, COI, CCRN.
---
Tracey Long, RN, PhD, MS, CDE, CNE, CHUC, COI, CCRN
, has been an RN and Nurse Educator for 28 years, teaching courses in Medical Spanish, Diabetes Education, Cultural Competence, Critical Care, and Global Nursing. She has lived in Spain and served as a health welfare missionary in Colombia, South America for 18 months. She serves as faculty for International Service Learning with nursing students in Belize, Peru, Colombia and Costa Rica providing free medical clinics in underserved areas. With a passion for active learning, and as an international speaker and award winning educator, Tracey helps students not just memorize, but truly learn the content material needed to successfully master skills and learning.
---
Are you ready to learn Spanish in an effective, non-threatening language learning experience, with "real-life" instruction geared for today's busy professional?
Sign up now
to get instant access to the Spanish vocabulary medical personnel
need to know.
---
Topic: Spanish for Healthcare
Tags: Introductory Spanish | Spanish for Healthcare Providers