A FREE digital resource
PESI, Inc.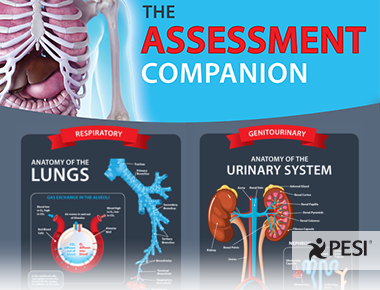 Today's healthcare providers are tasked with seeing more patients in less time... In order to achieve such a goal without misdiagnosis, it is vital that physical assessments be done with complete focus and accuracy.
Designed with clinicians like you in mind, this
free resource
is appropriate for all healthcare professionals needing a high-quality visual that includes system–specific anatomy, key abnormal findings and quick tips when assessing:
Whether you're using this Assessment Companion when evaluating your patients or as a tool to help explain a diagnosis, this meaningful graphic can support your goal for exceptional care. 
And it's free to view, download and share.
Your partners in education and success,
The PESI HealthCare Team
PS...This FREE infographic is an exclusive gift — you won't find this anywhere else!
Download yours now>
Topic: Physical Assessment