PESI, Inc.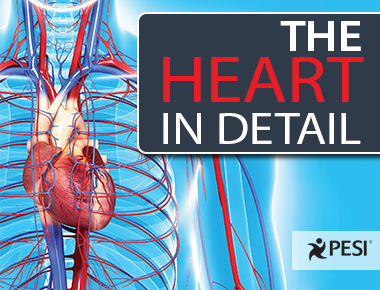 Achieving excellence in care is a goal for every healthcare provider. In order to do so, we must ensure that we have the tools and knowledge to communicate clearly with our patients in their time of need.
Designed with clinicians in mind, this
free resource
is appropriate for all healthcare professionals needing a high-quality visual of cardiac anatomy.
Whether you're using it to help your patients understand their diagnoses, considering disease progression or assessing abnormal diagnostic test results, this meaningful infographic can support your goal for exceptional care.
And it's free to view, download and share.
Topic: Cardiology
Tags: Cardiac Assessment | EKG Interpretation | Heart Failure | Heart Murmur | Lab Interpretation