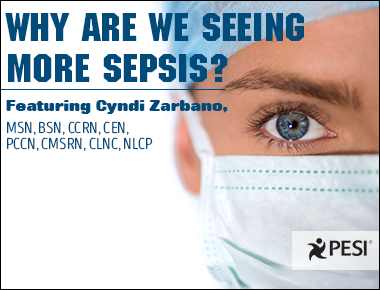 In 2015, the Surviving Sepsis Campaign stated there were 950,000 cases of sepsis in the United States. Sepsis is a major challenge, especially in intensive care units where it is one of the leading causes of death.
So why are we seeing more sepsis, and what can we do to ensure better outcomes for our patients?
Watch this video from Cyndi Zarbano, MSN, BSN,CCRN, CEN, PCCN, CMSRN, CLNC, NLCP, to learn more.






Topic: Nursing Administration
Tags: Sepsis | Septic Shock | Surviving Sepsis