How should we handle traumatic loss in critical care settings?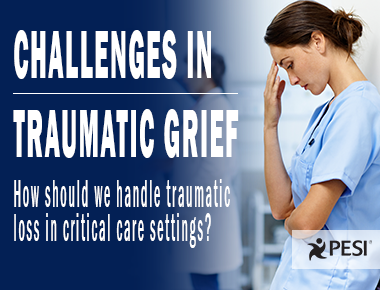 I've worked across many hospitals, and one universal fact that surprises my colleagues is how quickly the young workforce is taking over the healthcare industry. As the baby boomers begin retiring, more millennials are entering the workforce. In fact, by the year 2017, half of our workforce will be made up of this new generation of healthcare professionals. 
This means we have new nurses who have never seen death, let alone been witness to a traumatic death. The challenges of dealing with traumatic grief are numerous, and I believe it's critical that as an industry we start talking about how we handle these tough situations. In the video below, I explore some of these challenges as a way to open a dialogue about how we handle traumatic grief. I encourage you to share your stories, your ideas, and your words of wisdom in the comments below to help healthcare professionals of all generations manage grief in the workplace.
-Paul Clements, Ph.D., APRN-BC
---
Topic: Grief and Bereavement
Tags: Traumatic Grief | Traumatic Loss