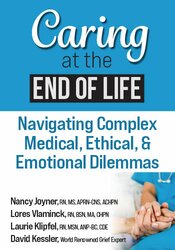 Product Details
Format:

Online Course

Authors:

DAVID KESSLER
LORES VLAMINCK, RN, BSN, MA, CHPN
LAURIE KLIPFEL, RN, MSN, ANP-BC, CDE
NANCY E. JOYNER, RN, MS, APRN-CNS, ACHPN®

Publisher:

PESI HealthCare

Copyright:

12/16/2020

CE Available:

Yes, See CE credit tab for complete continuing education details

Product Code:

CRS001436
Objectives
[+]
[-]
050235 - Understanding the Needs of the Dying: Bringing Hope, Comfort and Love to Life's Final Chapter
Identify common needs of the dying and ways to meet across many health care settings
Discover ways to discuss end of life issues while allowing miracles and hope
Identify the differences and commonalities of palliative and hospice care models
Define anticipatory grief and how it shapes the end of life experience for patients and families
Gain tools and techniques to manage our own reactions to loss in the workplace
Interpret and resolve conflict regarding advance directives and code status
Describe tools to help children cope with a love one dying
Identify common characteristics of deathbed visions and normalize them for families
Prepare techniques for running a successful family conference
Define how fears about pain addiction can play a role in family dynamics at the end of life
Outline the role of spirituality and its role in the last years of life
[+]
[-]
054390 - David Kessler: Finding Meaning:
Develop meaning-making principles to assist clients coping with various types of loss.
Formulate ways to use meaning to help clients remember with more love than pain.
Outline techniques for using meaning to help clients resolve the internal struggle of "why did this happen?" and "why did this happen to me?"
Determine why children are often the forgotten grievers and how to help them through their grief.
Develop strategies that incorporate meaning mechanisms to help clients cope with complicated grieving.
Utilize strategies to help clients address guilt, shame and stigma associated with grief.
[+]
[-]
077090 - Care When There is No Cure for Patients with End Stage Diseases
Summarize the assessment scales that are predictive of poor survival.
Explain the importance of prognosis and shared decision-making.
Evaluate the benefits of using palliative care principles for patients with end stage disease.
Distinguish palliative services vs. hospice services.
Choose strategies to help patients overcome the fear of death.
Predict challenging end of life symptoms and the best interventions.
[+]
[-]
077560 - Palliative Wound Care:
Differentiate between various palliative-specific wound care treatment interventions.
Select the best strategies to manage drainage, odor, bleeding and wound pain.
Recognize atypical types of wounds and appropriate symptom management for each.
Plan for management challenges that can present with complex fistulas.
Prepare for the emotional and psychological effects of end of life wounds for patients and families.
Appraise symptoms of stress/burnout/ compassion fatigue in your life.
[+]
[-]
077635 - Nearing the End of Life:
Explain how complementary therapies enhance quality of life for patients.
Evaluate the risks and benefits of medical marijuana.
Acknowledge the eight domains of the National Consensus Project.
Analyze five complications related to artificial hydration and nutrition.
Explore ethical issues often seen at the end of life.
Formulate two strategies to diminish fear of death and dying.
Connect moral resiliency to palliative care.
Outline
[+]
[-]
050235 - Understanding the Needs of the Dying: Bringing Hope, Comfort and Love to Life's Final Chapter
Signs of Impending Death
Preparing family for physical changes
Interventions for coping with emotional changes in the family
Using near death awareness as a predictor in clinical settings
Palliative Care Model
Academic settings vs community
Physician led vs non physician led
Roles of physician, nurse, social worker, case manager, discharge planner, clergy
What's best - hospital, home health, hospice, skilled nursing facility
Joint commission certification
Hospice
Removing barriers
How hospice can increase length of stay while decreasing hospital time
Bereavement services to enhance community partnerships
Death Related Sensory Experiences (Death Bed Visions)
Effective and ineffective models for family coping and integration
Religion in patients' deathbed visions
Using the law to normalize the dying experience
Clinical/palliative care studies, research of near death awareness
Advance Directives
Physician order for life sustaining treatment
Make advance directives useful and medically effective
D.N.R. (do not resuscitate) vs. A.N.D.(allow natural death)
Code status and impact on the grieving process
Anticipatory Grief
Treatment strategies for hospice, palliative care and mental health care professionals
Tools for normalizing
Helping the Dying Patient's Children
How the media shapes a child's view of death
Tools for preparing a child for loss
Interventions for coping with funerals
Why children are often the forgotten grievers and how to help
The Ethics Committee and End of Life
How and when to use your ethics committee
How and why members of the end of life team can participate
Techniques for helping families get the most out of the ethics meetings
Avoid the common pitfalls of ethics committees at the end of life
Hope and Miracles
How to help families integrate desire for miracles at the end of life
Techniques for honoring hope without fostering denial
Cultural Differences
Affecting care of the dying
Tools for successfully bridging the gap with healthcare providers and families
The Question of Assisted Suicide
Understanding the current debate
The realities of withdrawing care vs assisted suicide
Learn techniques for addressing patient's requests for assisted suicide within the facilities and health care provider's beliefs system
[+]
[-]
054390 - David Kessler: Finding Meaning:
The Sixth Stage of Grief: Finding Meaning
Why the stages were never meant to be linear
What is meaning making in grief?
Types of meaning making
How meaning can help remember the person who died with more love than pain
Why a sixth stage is the key to recovery from grief
Keys to finding acceptance and moving into the sixth stage
Witnessing vs. "Fixing" Grief
Mirroring techniques
The cost of trying to "fix" those who are grieving
Go beyond active listening skills to connect
The consequence of trying to find meaning too early
Help Clients Change Their Thinking Around Loss
Non-directive ways to address guilt, shame and stigma in grief
How to increase resilience and the possibility for posttraumatic growth after loss
Understand the "meaning" we attach to the traumatic loss or death
Decrease catastrophizing after loss Learn ways to instill good memories instead of painful ones
Complicated Grief
Simplifying grief models and exploring new models, including resiliency and Option B
Meaning making as a new tool for dealing with murder, multiple losses, Alzheimer's
Post-traumatic growth vs. post-traumatic trauma
Help release obsessive replaying of the trauma/death
Help Bereaved Parents
Understanding the impact of child loss
Learn ways to be comfortable working with this type of loss
Supporting parents who are often grieving differently
Help parents sustain the marriage through tremendous loss
Navigating the discomfort of living and loving again
Address intimacy issues that may come up in grief
The Grief of Suicide
Overcoming the "what if's" and "if only's"
Understand the true "why" of death by suicide
Ways to help others find peace again
Loss by Addiction
Meaning making for healing self-blame
How to help loved ones sort through the shame and isolation
Understanding the role they did and didn't play in an addiction death
Shootings and Other Disasters
Shootings/hurricanes/earthquakes and terrorist acts
Guidelines for approaching horrific crime and/or disaster scenes
The impact of natural vs. manmade disasters
Healing Complicated Relationships after Death
Understand patterns that can heal that relationship and help in all future relationships
Learn ways to help find peace in difficult relationships
Death and Dying
How hospice and palliative care professionals can facilitate meaning making
Understand how the death shapes the grief
Re-interpret the meaning behind false end-of-life beliefs
Why meaning can be the key to a "good" death
Meaning and the Afterlife
Effective and ineffective models of continuing connections for living a full life
Use the model of continuing bonds and connections for healing
Normalize experiences around continued connections with loved ones who have died
[+]
[-]
077090 - Care When There is No Cure for Patients with End Stage Diseases
Disease Prognostication: An Inexact Art & Science
Individualized care: The importance of prognosis (science/art/intuition)
Determining palliative care vs. hospice care
Crucial conversations
The hospice benefit
?Congestive Heart Failure: The Broken Heart
Best practice: The Seattle HF Model
Medication management strategies
Symptom management and pain management
Pacemakers, ICDs & LVADs - Living better or prolonging suffering?
Chronic Obstructive Lung Disease
Global Obstructive Lung Disease (GOLD) Guidelines
The COPD Assessment Test (CAT)
Treating dyspnea: "The Pain of Non-Malignant Disease"
The medication tool box: Oxygen, bronchodilators, opioids and steroids
Renal Disease
Appropriate use of dialysis
Staging disease with Glomerular Filtration Rate
Hemodialysis mortality predictor
Symptom burden
Underutilization of hospice
Opiods with dialysis
Liver Disease
Indicators of poor prognosis
Differentiating when cirrhosis is the cause
Most useful analgesics for the pain
Waiting for transplant while on hospice: Use of the MELD tool
Advanced Dementia
GDS: FAST
Pain scales
Feeding tube dilemmas - and outcomes
Delirium and dementia: Interventions for agitation and aggression
End state dementia
Amyotrophic Lateral Sclerosis
Diagnostic tests for ALS
Advance directives and life support decisions
Nutrition and gastrostomy
Non–invasive ventilation
Table of useful medications and palliative measures
Advanced Cancer
The value of early palliative care
Spiritual needs
Complications and interventions

Spinal cord compression
Superior vena cava syndrome
Bowel obstruction
Hypercalcemia
Fungating wound/terminal Kennedy ulcer
Eight Signs of Impending Death
Challenging Decisions
What do people want at the end of life?
Delirium vs. near death awareness
Mental health needs of the dying
Palliative sedation therapy for intractable symptoms
Does the dying person need hydration? Oxygen? Treatment for rales?
Moral Distress
Uncomfortable patient/family scenarios
Ethical dilemmas
Medication errors
Conflicted consciences
[+]
[-]
077560 - Palliative Wound Care:
The Infected Wound

Contamination, Colonization and Infection
Optimal Culturing for an Infected Wound
Reducing Unnecessary Antibiotic Usage
Reducing Biofilms

Impact of Nutrition/Labs

Prealbumin vs. Albumin - and What to Do with the Results
Glycemic Control and Wound Healing
Ways to Enhance Nutritional Intake

Choosing a Debridement Method

Autolytic
Enzymatic
Mechanical
Conservative Sharp
Maggot Therapy

Wound Types and Etiologies

Pressure Ulcers and Staging

Pressure… Seeing the Tip of the Iceberg
Tools for Predicting Pressure Ulcer Risk
Early Detection of Deep Tissue Injury
Incontinences Associated Dermatitis vs. Pressure Ulcers

Venous Stasis Ulcers

Where is All This Fluid Coming From?
Lymphedema
Feeling the Squeeze… Different Degrees of Compression

Arterial Ulcers

Arterial Perfusion
Claudication and Rest Pain
Diagnostic Tests: Vascular Studies and ABIs

Diabetic/Neuropathic Ulcers

Assessing Sensation
Bad to the Bone… Osteomyelitis

Skin Tears/ Adhesive Injuries

Is it Partial or Full Thickness Loss?
Managing Xerosis with Products in Your Kitchen!
Moisturizing and Skin pH…

Time Out: Identify Wound Types Through Actual Patient Pictures

Making Sense of the Endless Dressing Options

Foams
Alginates and Hydrofiber
Hydrogels
Thin Films
Negative Pressure Wound Therapy
The Magic of Honey
Contact Layers
Alternative Homeopathic Approaches to Wound Care

Hands-On Intensive Interactive Session: Wound Products & Homeopathic Treatments

Management of End of Life Wounds

Managing Drainage
Bleeding and Use of Monsels Solution
Odor and Use of Metronidazole
Disfigurement and Loss of Being Touched

Skin Failure

How to Recognize It
How to Document It
How to Explain to Caregivers What's Happening

Recognizing Atypical Wounds

Management of Fungating/Malignant Wounds
Calciphylaxis
Pyoderma Gangrenosum
Kennedy Ulcerations
Pruritis and Xerosis

Time Out: Management of Unavoidable Wounds & Actual Patient Scenario Discussion

Fistula Solutions

Containment of Effluent and Odor
Protecting Surrounding Tissue
Fistula Containment Management System: Hands-On Fistula Management Systems

Understanding Wound Pain and Treatment Options

What Type of Pain is it?
Reducing Pain with Dressing Changes/Wound Care
Use of Topical Opioids for Wound Pain

Documentation Strategies for Unavoidable Wounds

Describing Patient Function and Charting Patient Decline
Documenting Prevention Strategies
Discussing Realistic Outcomes with Patient and Family
Avoiding Wound Care Litigation

Burnout vs. Compassion Fatigue

Identifying Your Own Stress and Anxiety
Seeing Suffering Every Day
How Stress & Guilt Affect Your Body
Developing Resilience
Maintaining a Sense of Hope

Life Balance Exercise: Building A Personal Resiliency Plan
[+]
[-]
077635 - Nearing the End of Life:
An Inexact Art & Science

Illness and dying trajectories
Frailty
Dementia
Prognostication and prognostic scales
When to refer to palliative care or hospice (disease specific)

Essentials of Care: Comfort, Communication, Choices, Control

Comfort Always

Morphine: Still the gold standard?
Pain during the final hours of life
Drug misuse: How to avoid it
Opioids for dyspnea
Thirst vs. xerostomia
Medical marijuana

Complementary and alternative therapies

Emotional distress interventions
The role of spirituality
Palliative sedation
Communication: Everyone is Involved
Advance care planning: More than just a form
The terminology matters
Your role in these critical conversations
How much can we share?
Truth vs. hope
Code status discussions
DNR does not mean do not treat
Addressing concerns and needs of the family
Thanatophobia: Is it fear of dying or fear of death?
Premortem surge
Near death awareness
The dying process

Choices: Shared Decision-Making

Nutrition & hydration choices
Voluntarily Stopping Eating and Drinking (VSED): Benefits & burdens
Life-sustaining treatment
Non-beneficial treatment choices
Faith-based influences
Ventilator support
Dialysis or renal palliative care
Devices to extend life
Hastened death request: Why not humanely euthanize?

Allowing Control: Patient-Centered Care

Reframing hope
What do family members want you to consider
Who makes the decision
What about family dysfunction…
Is the focus quality or quantity?
Decision to withhold or withdraw care
Challenging decisions: Honoring patients' wishes

Cultivating Moral Resiliency

Moral resilience-preserving/restoring integrity
Personal vs. professional grieving
Enabling character and honorable action
Ethical Competency
Author
DAVID KESSLER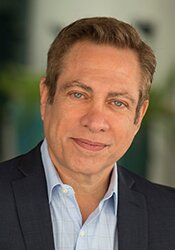 David Kessler
is one of the world's foremost experts on healing and loss. His experience with thousands of people on the edge of life and death has taught him the secrets to living a happy and fulfilled life.
He is the author of six bestselling books. His new book is
Finding Meaning: The Sixth Stage of Grief.
His first book,
The Needs of the Dying
, a #1 best-selling hospice book, received praise by (Saint) Mother Teresa. He co-authored two bestsellers with the legendary Elisabeth Kübler-Ross:
On Grief and Grieving
and
Life Lessons.
His most newly released book is
You Can Heal Your Heart: Finding Peace After Breakup, Divorce or Death
with Louise Hay. He worked with Elizabeth Taylor, Jamie Lee Curtis, and Marianne Williamson when their loved ones faced life-challenging illnesses. He also worked with late actors Anthony Perkins and Michael Landon. David's work has been discussed in the
Los Angeles Times, Business Week
and
Life Magazine
, and has been featured on "Brené Brown, CNN-Cross Fire", NBC, Fox, PBS, "Dr. Oz" and "Entertainment Tonight". David is a contributing writer on Oprah.com, Dr. Oz's Sharecare.com, "Anderson Cooper 360" and "The Huffington Post".
David has a master's degree in Health Care Bioethics from Loyola Marymount University, he did his undergraduate work at University of Southern California and is a member of the American College of Health Care Executives. He is a certified AMA/EPEC (Education for Physicians) trainer. He also is the founding chairperson for the Hospital Association of Southern California Palliative Care Committee and spent the last decade as a C-suite executive in a 650 bed – three hospital system in Los Angeles County.
Speaker Disclosures:
Financial: David Kessler is president of David Kessler, Inc. He is an author for Simon & Schuster – New York and receives royalties. Mr. Kessler receives a speaking honorarium from PESI, Inc.
Non-financial: David Kessler has no relevant non-financial relationship to disclose.
LORES VLAMINCK, RN, BSN, MA, CHPN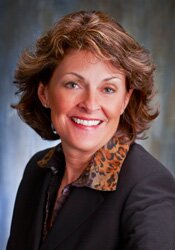 Lores Vlaminck, RN, BSN, MA, CHPN,
is a consultant for home care, palliative care, hospice, and assisted living providing education, training, mock surveys, and mentoring for staff development. Lores' extensive professional nursing experiences span clinical practice in cardiac and intensive care, outpatient clinical services and as a founder/director of a Medicare certified home care/hospice director in greater MN. Her role in the 'trenches' gives her a unique understanding of the challenges and opportunities professionals and volunteers face in accompanying the patient and family facing a serious or life-limiting illness.
Lores offers state and national education on palliative and hospice care and is certified trainer of the ELNEC (End-of-Life Nursing Education Consortium) modules, EPEC (Education on Palliative and End-of-Life Care) modules and the HPNA's (Hospice and Palliative Care Nurses Association) curriculum. She is a member of MHCA (Minnesota Home Care Association), MNHPC (Minnesota Network for Hospice and Palliative Care), Leading Age MN, NHPCO (National Hospice and Palliative Care Organization), HPNA (Hospice Palliative Nursing Association- MN Chapter) and Sigma Theta Tau. Additionally, Lores also serves on two not-for-profit long-term care boards.
Through a blend of both grief and joy filled patient stories, clinical expertise and referenced material, Lores will be sure to engage you at both an intellectual and heart level. Participants across the country have consistently shared that Lores' humility, honesty, humor and genuine compassion allow for permission to 'feel what is felt'.
Speaker Disclosures:
Financial: Lores Vlaminck is Principal for Lores Consulting. She receives a speaking honorarium from PESI, Inc.
Non-financial: Lores Vlaminck has no relevant nonfinancial relationship to disclose.
LAURIE KLIPFEL, RN, MSN, ANP-BC, CDE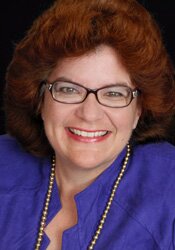 Laurie Klipfel, RN, MSN, ANP-BC, CDE,
has been a Certified Diabetes Educator for over 20 years and has managed several hospital ADA-recognized diabetes education programs; she is a Board-Certified Adult Nurse Practitioner with a specialty in endocrinology and a certification in wound care. A member of the American Association of Diabetes Educators, Laurie is the past president of her local chapter. Laurie works at a large hospital in St. Louis, MO, serving the needs of patients with diabetes in both inpatient and outpatient settings.
Laurie is also a certified insulin pump trainer and has published articles on the use of insulin pumps for hospitalized patients. Her practical patient experiences, supported by clinical knowledge, provide a blend of information on how to treat diabetes today. Her goal is to provide the current strategies and treatments you need to improve the outcomes of your patients.
Speaker Disclosures:
Financial:
Laurie Klipfel has an employment relationship with St. Clare Hospital. She receives an honorarium from the American Association of Diabetes Educators. Ms. Klipfel receives a speaking honorarium from PESI, Inc.
Nonfinancial:
Laurie Klipfel is a member of the Association for Size Diversity and Health (ASDAH).
NANCY E. JOYNER, RN, MS, APRN-CNS, ACHPN®
Nancy Joyner is recognized nationally as a palliative care educator, speaker, nurse consultant and author. She is a Palliative Care Clinical Nurse Specialist with over 38 years of nursing experience. Nancy holds certification as an Advance Certified Hospice and Palliative Care Nurse, one of only three in North Dakota. Nancy has gained extensive nursing proficiency from neonatal, pediatric, home care and hospice areas to palliative care provision in almost all departments of hospital and outpatient settings, including the clinic and long-term care. She is the past president of Honoring Choices® North Dakota and active in North Dakota's Palliative Care Task Force. Nancy is the palliative care subject matter expert for UND Center for Rural Health's rural community-based palliative care project. She is a Hospice and Palliative Nurses Association Certified Nurse Educator and Respecting Choices® First Steps Advance Care Planning Instructor. Nancy has developed and taught online palliative care courses for the University of North Dakota and Bemidji State University. She is a nationally certified ELNEC (End-of-Life Nursing Education) trainer as well as a nationally trained POLST trainer.

Speaker Disclosures:

Financial: Nancy E. Joyner is CEO and President of Nancy Joyner Consulting, P.C. She receives a speaking honorarium from PESI, Inc.

Non-financial: Nancy E. Joyner has no relevant non-financial relationships to disclose.
Continuing Education Credits Awarded for Completion of Entire Package
[+]
[-]
Combined Continuing Education Credit From All Components
Breakdown of Continuing Education Credits by Components
[+]
[-]
050235 - Understanding the Needs of the Dying: Bringing Hope, Comfort and Love to Life's Final Chapter
[+]
[-]
054390 - David Kessler: Finding Meaning:
[+]
[-]
077090 - Care When There is No Cure for Patients with End Stage Diseases
[+]
[-]
077560 - Palliative Wound Care:
[+]
[-]
077635 - Nearing the End of Life:
Audience
Psychologists, Counselors, Social Workers, Case Managers, Marriage & Family Therapists, Nurses, Chaplains/Clergy and other Mental Health Professionals ,
,
Counselors
,
Social Workers
,
Psychologists
,
Physicians
,
Marriage & Family Therapists
,
Nurses
,
Case Managers
,
Addiction Counselors
,
Thanatologists
,
Chaplains/Clergy Hospitals
,
Palliative Care Professionals
,
Hospice Professionals
,
Funeral Directors
,
Other Mental Health and Bereavement Professionals
,
,
Nurse Practitioners
,
Clinical Nurse Specialists
,
Chaplains
,
Clergy
, Physician Assistants, Physical Therapists, Nursing Home Administrators
Satisfaction Guarantee
Your satisfaction is our goal and our guarantee. Concerns should be addressed to PESI HealthCare, P.O. Box 1000, Eau Claire, WI 54702-1000 or call (800) 844-8260.

ADA Needs
We would be happy to accommodate your ADA needs; please call our Customer Service Department for more information at (800) 844-8260.