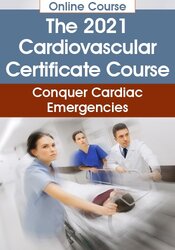 Product Details
Format:

Online Course

Authors:

CYNDI ZARBANO, MSN, BSN, CCRN, CEN, PCCN, CMSRN, CLNC
CHERYL HERRMANN, RN, MS, APRN, CCRN, CCNS-CSC/CMC

Publisher:

PESI HealthCare

Copyright:

8/25/2020

CE Available:

Yes, See CE credit tab for complete continuing education details

Product Code:

CRS001402
Objectives
[+]
[-]
077700 - The ABCDs of the Cardiac Medicine Cabinet
Select the drug of priority in heart failure patients.
Specify the heart protective components of beta blockers.
Analyze the benefits of Factor10A inhibitors and thrombin inhibitors as anticoagulants.
Evaluate the role of platelets in acute coronary syndrome and the importance of platelet inhibitors reducing the risk of infarct.
[+]
[-]
078055 - 2-Day: Cardiovascular Course
Analyze EKG changes associated with ischemia, injury, and infarction patterns.
Evaluate current medical management for complicated STEMI and NSTEMI patients.
Distinguish between the features and best treatments for each heart block.
Identify common cardiac and pulmonary disorders using the chest x-ray.
Develop a systematic approach to chest x-ray interpretations.
Incorporate clinical pearls of EKG and CXR interpretation into daily practice.
Compare the treatment plans for the different types of cardiomyopathy.
Implement new pharmacological and nonpharmacological treatments for heart failure patients in your clinical setting.
Explain troubleshooting and emergency management of the LVAD patient.
Interpret the earliest signs and symptoms of aortic aneurysms.
Explore assessment cues and complications associated with endovascular stent grafts.
Analyze challenging case studies to recognize the borderline and abnormal patient findings that you may have previously missed.
Outline
[+]
[-]
077700 - The ABCDs of the Cardiac Medicine Cabinet
The A's

Ace Inhibitors
ARB's
Aldosterone Blockers
Anticoagulants

The B's
The C's
The D's

Digoxin
Diuretics
Manipulating Cardiac Output
[+]
[-]
078055 - 2-Day: Cardiovascular Course
DAY ONE
12 Lead EKG Pearls from a Cardiac Expert
Coronary angiographic correlation
Ischemia, injury, infarction patterns
Atypical presentations
Advanced 12 lead EKG – subtle and high-risk signs
Presentations, analysis, and clinical application
STEMI and NSTEMI: Quick Assessment to Improve Outcomes
Differentiating cardiac and non-cardiac causes of elevated troponins
Stress tests – what to order & how to interpret results
Medical management

Coronary stents
Fibrinolytics
Antiplatelets
Beta blockers
Statins
Identification and Treatment of Heart Blocks
1st Degree AV Block
2nd Degree AV Block, Type I Wenckbach
2nd Degree AV Block, Type II, Mobitz II
3rd Degree AV Block
Right bundle branch block vs left bundle branch block
Incomplete RBBB and LBBB
As Easy as Black and White: Chest X-ray Evaluation
The chest x-ray

Black and white principles
Systematic approach
Invasive line identification

As easy as black

Identifying pneumothorax and subcutaneous emphysema
Treatment priorities

As easy as white
Identifying

Pulmonary edema
Pneumonia
Pleural effusion
ARDS
Cardiomyopathy
Pericardial effusion
Cardiac tamponade

Clinical application and treatment
Beyond the basics

Aortic aneurysm
Lung tumor
Esophagogastrectomy
Post op changes with pneumonectomy
DAY TWO
Cardiomyopathy and Heart Failure – Cutting Edge Assessment Skills and Treatments
Differentiating cardiomyopathy and HF
Types of cardiomyopathy

Ischemic
Nonischemic
Takotsubo/Broken Heart
Peripartum
Tachycardia induced
Hypertensive
Drug/alcohol/toxin induced

Pharmacological Treatments

Ace inhibitors
Angiotensin receptor blockers
Angiotensin receptor neprilysin inhibitor
Beta blockers
Diuretics

Optimizing outcomes with titrations of medications
Nonpharmacological interventions
Advanced care planning
Case studies & clinical application
Advanced Heart Failure Treatment – LVAD (Left Ventricular Assist Device)
Mechanics of LVAD
Patient selection
Care of the LVAD patient in community setting
Complications of LVAD
LVAD case Studies & clinical application
Preventing an Aortic Aneurysm/Dissection
Rapid & correct identification of the troublesome signs and symptoms
Endoluminal graft repair
Medical/medication management
Assessment cues
Treatment of complications – including spinal cord ischemia
Case presentations and analysis
Sharpen Your Assessment Skills with Challenging Case Studies
Case presentation
Vital sign and lab analysis
12 lead EKG analysis
CXR analysis
Interventions and treatment plan
Author
CYNDI ZARBANO, MSN, BSN, CCRN, CEN, PCCN, CMSRN, CLNC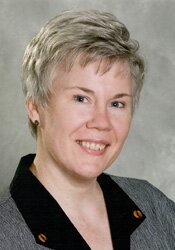 Cyndi Zarbano, MSN, BSN, CCRN, CEN, PCCN, CMSRN, CLNC,
has been a nurse for more than 25 years and a legal nurse consultant (LNC) for 12. Many of her cases in the last decade have been consulting and educating nurses who have gotten into trouble with the board of nursing and helping hem complete their corrective action stipulations. Medication errors and patient injury are a common cause of corrective action, license suspension and loss of license.
Cyndi's clinical area of expertise has been in various intensive care/critical care roles, currently working for Mayo in Minnesota. She has been a national seminar speaker for over ten years speaking to diverse healthcare audiences throughout the country. During her presentations, she has earned the reputation of keeping attendees engaged with the use of current clinical knowledge, fascinating legal stories, and the interjection of nursing humor to keep it fun.
Speaker Disclosures:
Financial: Cyndi Zarbano is the owner of Clinical Review Consultants. She receives a speaking honorarium from PESI, Inc.
Non-financial: Cyndi Zarbano has no relevant non-financial relationship to disclose.
CHERYL HERRMANN, RN, MS, APRN, CCRN, CCNS-CSC/CMC
Cheryl Herrmann, RN, MS, APRN, CCRN, CCNS-CSC-CMC, shares her vast cardiac knowledge and experience to provide an interactive, dynamic, high energy, and easy-to-understand seminar. Her 35 + years clinical experience includes 15 years as a bedside critical care nurse and 20 + years as Cardiac Clinical Nurse Specialist/Advanced practice Nurse for hospitalized and clinic cardiac medical and surgical patients. She has a passion for cardiac nursing and is an advocate for heart health, particularly in raising awareness of heart disease in women. She is a popular speaker for local, regional and national conferences, including presenting at the American Association of Critical Care Nurses NTI for the past 13 years. In 28 years of volunteer work, she has provided vital medical supplies, services and training to the poor and disadvantaged in Mexico, Ethiopia, Haiti, and Indonesia. She presents material in a way that all health professionals caring for the cardiac patient, regardless of where they are in the continuum, take home valuable pearls of wisdom and new skills.

Speaker Disclosures:

Financial: Cheryl D. Herrmann has an employment relationship with UnityPoint Health Cardiology. She receives a speaking honorarium from PESI, Inc.

Non-financial: Cheryl D. Herrmann is a member of the Illinois Society of Advanced Practice Nurses and National Association of Clinical Nurse Specialists.
Continuing Education Credits Awarded for Completion of Entire Package
[+]
[-]
Combined Continuing Education Credit From All Components
Breakdown of Continuing Education Credits by Components
[+]
[-]
077700 - The ABCDs of the Cardiac Medicine Cabinet
[+]
[-]
078055 - 2-Day: Cardiovascular Course
Audience
Nurses,
,
Nurses, Nurse Practitioners, Clinical Nurse Specialist, Physician Assistants from:,
Medical-Surgical floors
,
Cardiology
,
Neurology
,
Critical Care
,
Emergency
,
Urgent Care
,
Skilled Nursing Facilities
,
,
Anyone desiring next level skills to proactively assess and intervene in the care of the patient experiencing a cardiac emergency!
Satisfaction Guarantee
Your satisfaction is our goal and our guarantee. Concerns should be addressed to PESI HealthCare, P.O. Box 1000, Eau Claire, WI 54702-1000 or call (800) 844-8260.

ADA Needs
We would be happy to accommodate your ADA needs; please call our Customer Service Department for more information at (800) 844-8260.