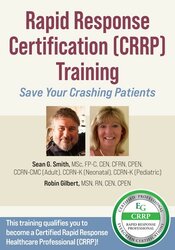 Product Details
Format:

Online Course

Authors:

ROBIN GILBERT, MSN, RN, CEN, CPEN
SEAN G. SMITH, C-EFM, C-NPT, FP-C, TP-C, RNC-NIC, CEN, CFRN, CPEN, CCRN-CMC (ADULT), CCRN-K (NEONATAL), CCRN-K (PEDIATRIC)

Publisher:

PESI HealthCare

Copyright:

7/16/2020

CE Available:

Yes, See CE credit tab for complete continuing education details

Product Code:

CRS001387
Objectives
[+]
[-]
076005 - Managing Patient Emergencies: Critical Care Skills Every Nurse Must Know
Describe two types of rapid assessment techniques and how to employ them for the best results during a patient emergency.
Evaluate techniques for getting critical information during a rapid patient assessment.
Investigate EARLY assessment findings in clinical syndromes that may progress rapidly and cause life-threatening conditions.
Prioritize nursing actions for specific neurological, cardiac, respiratory and endocrine emergencies.
Review care of the diabetic patient in diabetic ketoacidosis.
Identify patient populations who are at high-risk for bedside emergencies.
Discuss how to integrate assessment data and critical lab findings into the plan of care for a patient experiencing a life-threatening emergency.
[+]
[-]
077905 - Rapid Response Certificate Course
Identify current challenges relative to your specific practice environment and patient populations.
Develop a proactive plan to respond to your deteriorating patient.
Learn the mental strategies necessary for success, self-care, and process improvement when dealing with critically ill patients.
Integrate a comprehensive review of systems, with subtle but key red flag clinical assessment findings.
Incorporate a graduate level understanding of pharmacology into your current clinical practice with respect to the pre-, peri-, and post-arrest management of the medically fragile patient.
Apply advanced laboratory medicine concepts into your current clinical practice with respect to the "at risk" patient.
Recognize the subtle signs from the "perfect storm" patient.
Choose the best interventions for stabilization of the deteriorating patient.
Determine the key interventions to stabilize the successfully resuscitated patient prior to or post transfer.
Analyze the latest clinical practice guidelines for common pathologies and comorbidities.
Evaluate landmark case studies to identify key failures in recognition and rescue of the crashing patient.
Assess legal documentation strategies to protect yourself and your practice.
Outline
[+]
[-]
076005 - Managing Patient Emergencies: Critical Care Skills Every Nurse Must Know
Identifying the RED Flags
Critical Thinking During a Crisis
Vital Signs & ABCDs
Methods for Establishing and Maintaining Airway

Breathing: More Than a Rate Issue
Circulation & Perfusion
Rapid Assessment Techniques
Critical Questions to Ask Your Patient
Identifying High-Risk Populations
Sick or Not Sick…Who would you see first?
Cardiovascular
Prevention, Presentation, Action for:
"I'm having chest pain"
Recognizing Arrhythmias - Stable, Unstable and Lethal
Rhythm Recognition & Treatment for: VT, VF, SVT, and Heart Blocks
Acute Myocardial Infarction: STEMI/NSTEMI
Key Assessments & Interventions
tPA Guidelines
Laboratory Parameters
Recognizing Subtle Changes
Hemodynamic Monitoring:

MAP, CO, SV, CI
Preload, Afterload, Contractility

Skills Practice: EKG Interpretation
Respiratory
Prevention, Presentation, Action for:
"I can't breathe"
Capnography Basics
Assessment & Critical Interventions for:

Pulmonary Embolism
Respiratory Failure
COPD
ARDS
The Patient Who Needs Assistance
O2, CPAP, BiPAP
Indications for Intubation
Positive Pressure Ventilation
Chest Tube Management
Easy ABG Analysis…Really!
Endocrine
Prevention, Presentation, Action for:
"I don't feel right"
The Differences of DKA and HHNK
Early Recognition of Hypoglycemia
Critical Lab Findings
Differentiating the Diagnosis – Case Studies

Which Intervention Should you do FIRST
What is the Likely Problem
Anticipating the Solutions
Neurological
Prevention, Presentation and Action for:
"My head hurts!"
Elevated Intracranial Pressure
Clues When you Don't have a Monitor
Ischemic vs. Hemorrhagic Stroke
Inclusion/Exclusion for tPA
Critical Labs
Malignant Headache
Delirium
Autonomic Dysreflexia
Simulation Lab Review

Interpreting the Patient's Presentation
Fluid Imbalance/Circulatory Emergencies
Sepsis
Shock
GI Bleed
Abdominal Aortic Aneurysm
Compartment Syndrome
Managing the Decompensating Patient
No Pulse, No Blood Pressure, No Respirations...Now What?

Common Medications
Monitor/Defibrillator Review
Roles & Responsibilities During a Code
What's New & Trending
Ethical Considerations
Documentation Pitfalls
Staffing Considerations & High Acuity Patients
[+]
[-]
077905 - Rapid Response Certificate Course
Proactive Planning: Begin with the End in Mind
Pre-Planning for the worst at every patient encounter

Mental strategies for success
Failure to rescue and how to avoid it
Proactive risk assessment of practice environment/patient populations
Clear coherent communication of high-risk information
Concise comprehensive management of the crashing patient: Before, during and after the code
Advanced Assessment: Next Level Connection of Form and Function
Review of Major Systems (Neurologic, Cardiovascular, Pulmonary, Multisystem)

Integrated advanced laboratory medicine/Clinical implications
Differential diagnosis/ Consults/Follow up studies
Pathology: Priority Problems, Rapid Recognition and Rescue
For each of the 25+ pathologies below, the following will be discussed:

Presentation: Rapid review of form and function
Pathophysiology: Complications/Comorbidities
Projected clinical course: Where are we going with this?
Palliation and pharmacology: Cutting-edge practice guidelines
Neurology
Neuromuscular Disorders, Meningitis, Toxicology (Overdose), Traumatic Brain Injury/Concussion, Stroke/TIA, Dementia/Delirium, Agitated/Combative Patients
Cardiovascular
Dysrhythmias, Acute Coronary Syndrome, CHF, Heart Failure, Cardiomyopathies
Endocarditis, Pericarditis, Peripheral Vascular Disease
Pulmonary
Asthma/Upper Respiratory, Anaphylaxis, Aspiration/Dysphagia, COPD, Pneumonia
Metabolic/Endocrine Complex Comorbidities and Emergencies
Chronic/Acute Kidney Disease, Renal Calculi, Hypertension, Diabetes
Gastrointestinal/Genitourinary
Cholecystitis, Pancreatitis, Cirrhosis, Hepatitis, Infection (UTI, STI, etc.)
Psychosocial
Screening for: Abuse, Neglect, Depression/Suicidal Ideation
Shock States, Sepsis, and Trauma
Hypovolemic, Distributive, Obstructive
Multisystem Management of the Poly-trauma Patient
Legal Lessons: Protect Your Practice… Tips, Tricks, Pearls, and Pitfalls
Professional issues/Potential pitfalls (Delegation, Scope, EMTALA, etc)
Rapid risk assessment and analysis
Limit liability
Defensible documentation
Putting It All Together: CaseBased Review
Identify Key Missed Moments, Lessons Learned and Best Practices
Assessment
Intervention
Documentation
Author
ROBIN GILBERT, MSN, RN, CEN, CPEN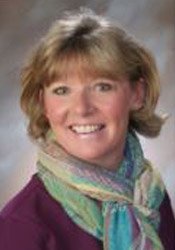 Robin Gilbert, MSN, RN, CEN, CPEN,
has over 25 years' experience in emergency nursing. She is both a certified emergency nurse and certified pediatric emergency nurse. Robin has extensive experience working in the emergency department, progressive care, intermediate care, transitional care, step-down and, currently, as the regional manager for staff development at Central Maine Medical Center. Robin draws on her expertise to teach her own hospital staff and experienced healthcare audiences throughout the country on a variety of critical care and emergency nursing topics.
She has been an item writer for the Board Certification of Emergency Nursing (BCEN), a former Chairperson of BCEN, and most recently a contributing writer for the current CEN Review Manual. Robin is an active member of the Emergency Nurses Association, the American Nurses Association, Society of Critical Care Medicine, Association for Nursing Professional Development, and is a reviewer for the ANCC's Pathway to Excellence.
Speaker Disclosures
Financial: Robin Gilbert has an employment relationship with Central Maine Medical Center and Rumford Hospital. She receives a speaking honorarium from PESI, Inc.
Non-financial: Robin Gilbert has no relevant nonfinancial relationship to disclose.
SEAN G. SMITH, C-EFM, C-NPT, FP-C, TP-C, RNC-NIC, CEN, CFRN, CPEN, CCRN-CMC (ADULT), CCRN-K (NEONATAL), CCRN-K (PEDIATRIC)
Sean G. Smith C-EFM, C-NPT, FP-C, TP-C, RNC-NIC, CEN, CFRN, CPEN, CCRN-CMC (Adult), CCRN-K (Neonatal), CCRN-K (Pediatric) is a flight nurse-paramedic who has practiced and taught Trauma Care, Tactical Medicine, Emergency/Critical Care and Prehospital Emergency Medical Services, both in the military and the civilian world. He holds degrees in nursing and molecular biology, is a graduate of Duke University's Legal Nurse Consulting program and is currently pursuing a master's degree through the University of Florida College of Pharmacy. He holds multiple advanced specialty certifications as well as extensive instructor qualifications in critical care and emergency medicine.

Career highlights include numerous author/co-author credits, including: a best-selling Laboratory Medicine textbook, a chapter on Shock in Trauma Nursing Core Curriculum, and a section in the newly released Resuscitation Crisis Manual. Sean consults on clinical, legal and certification prep for numerous high-profile hospital systems (Yale, Mayo…). He routinely lectures at national/international conferences, has completed 50 + medical missions (Dominican Republic, Honduras, Morocco, Liberia, and Haiti), and medical support to the NASA Space Shuttle Program.

Speaker Disclosures:

Financial: Sean G. Smith receives a speaking honorarium from PESI, Inc.

Non-financial: Sean G. Smith has no relevant non-financial relationships to disclose.
Continuing Education Credits Awarded for Completion of Entire Package
[+]
[-]
Combined Continuing Education Credit From All Components
Breakdown of Continuing Education Credits by Components
[+]
[-]
076005 - Managing Patient Emergencies: Critical Care Skills Every Nurse Must Know
[+]
[-]
077905 - Rapid Response Certificate Course
Audience
Nurses,
,
RNs, RTs, NPs, and PAs from Medical-Surgical floors
,
Cardiology
,
Neurology
,
Critical Care
,
Emergency
,
Urgent Care
,
Skilled Nursing Facilities
,
Anyone desiring next-level skills to proactively assess and intervene in the crashing critically ill patient!
,
Other Associated Products:

Satisfaction Guarantee
Your satisfaction is our goal and our guarantee. Concerns should be addressed to PESI HealthCare, P.O. Box 1000, Eau Claire, WI 54702-1000 or call (800) 844-8260.

ADA Needs
We would be happy to accommodate your ADA needs; please call our Customer Service Department for more information at (800) 844-8260.