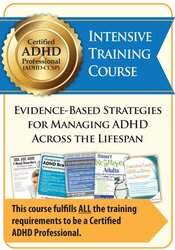 Product Details
Format:

Online Course

Authors:

DAVID NOWELL, PHD
JENNIFER WILKE-DEATON, MA, LPA
MARGARET M. DAWSON, ED.D., NCSP
CINDY GOLDRICH, M.ED., ACAC
RUSSELL BARKLEY, PH.D.

Publisher:

PESI Inc.

Copyright:

10/16/2018

CE Available:

Yes, See CE credit tab for complete continuing education details

Product Code:

CRS001282
Objectives
[+]
[-]
012210 - ODD, ASD, ADHD & Mood Disorders: Over 50 Behavior-Changing Techniques for Children and Adolescents
Utilize effective clinical techniques for working with kids with behavioral issues, high functioning ASD, ADHD and mood disturbance.
Determine how to promote "whole brain" change to improve clinical outcomes in children with verbal processing and auditory learning issues.
Develop tools for daily mindfulness and self-regulation practice to improve child/adolescent level of functioning.
Analyze the diagnostic symptoms of behavioral/emotional disorders in children and adolescents and establish how this informs your choice of intervention strategies.
Dissect how to reduce power struggles & anger through CBT and validation techniques.
Explore clinical manifestations among anxiety disorders, ADHD, mood disorders and ODD as it relates to diagnosis.
[+]
[-]
049975 - Changing the ADHD Brain:
Articulate the relationship between the frontal lobe of the brain and ADHD symptomology for the purpose of client psychoeducation.
Determine the impact of movement and exercise on the reduction of ADHD symptoms as it relates to assessment and treatment planning.
Implement treatment interventions for improving impulse control and working memory in clients.
Analyze the influence of diet and nutrition on ADHD symptoms in relation to assessment and treatment planning.
Develop clinical strategies to calm the nervous system of clients diagnosed with ADHD.
Consider the clinical implications of environmental influences on ADHD symptoms in clients.
[+]
[-]
051220 - Smart but Scattered Adults:
Outline the key role executive skills play in understanding adults with ADHD.
Compare and contrast assessment tools to determine clients' profiles of executive skill strengths and weaknesses.
Communicate with clients on the best way to restructure their environment to reduce the impact of weak executive skills.
Build a realistic change plan that enables ADHD clients to improve executive skills in situations and settings they identify as problematic.
Discuss effective strategies ADHD clients can use to cope with executive skill challenges in the workplace, the home and in relationships.
Identify tools to enhance 12 executive skill domains.
[+]
[-]
051725 - Executive Function, ADHD and Stress in the Classroom
Implement strategies to increase students' executive functioning skills during both structured activities and open learning times.
Establish classroom interventions that will improve time management, organizational and study skills for kids diagnosed with ADHD.
Apply simple breathing and mindfulness techniques to reduce students' stress levels, improve emotional regulation in order to meet classroom expectations.
Adapt traditional behavior modification programs to address non-compliant behavior in kids who have ADHD.
Utilize classroom management strategies that apply to the whole class while also meeting the needs of students who are easily distracted or who have cognitive processing delays.
Implement strategies to improve homework compliance and improve study skills among students.
[+]
[-]
052583 - The Two Attention Disorders:
Characterize the specific nature of the inhibition and attention deficits in ADHD
Apply DSM-5 criteria effectively to accurately diagnose ADHD and develop successful treatment interventions
Utilize modifications to DSM-5 criteria to improve diagnostic rigor and identification of Sluggish Cognitive Tempo (SCT)
Discriminate effectively between ADHD and SCT
[+]
[-]
052584 - Advances in the Management of ADHD:
Assess and characterize the utility of current FDA approved ADHD management medications for symptom management
Discriminate between effective and unproven adjunctive ADHD interventions and its treatment implications
Articulate the beneficial effects and potential side effects associated with ADHD medications in relation to assessment and treatment planning
Outline
[+]
[-]
012210 - ODD, ASD, ADHD & Mood Disorders: Over 50 Behavior-Changing Techniques for Children and Adolescents
DSM-5® Updates & Making Effective Treatment and Academic Goals for:
ODD/CD
ASD
ADHD
Anxiety/Depression
Trauma
Substance Abuse
The Brain-Behavior Connection
Executive Functioning
Auditory Processing
Emotion Regulation
Sensory-Motor
Proven Treatment Techniques for ODD
Environmental support to increase autonomy
Self Regulation to decrease arousal states
Reverse aggression and inattention caused by technology and video games
Promote healthy brain function with structured daily living practices
Reduce power struggles and anger through CBT and validation techniques
Foster positive peer involvement & altruism …and more
Proven Treatment Techniques for ASD
Group and individual techniques for developing social skills of:

Improved prosody
Appropriate eye contact
Awareness of personal space
Effective use of gesture and posture
Redirection from preoccupational interests
Coping with transitions
Proven Treatment Techniques for ADHD
Reduce excessive movement and climbing
Improve executive functioning and attention to detail
Develop an effective teaching/learning environment
Promote fluid task shifting
Develop "whole-brain" problem-solving skills
Boost sensory regulation
Effectively advocate for seating assignment, home/classwork planning, and task fatigue …and more
Proven Treatment Techniques for Anxiety/Depression/Trauma
Inoculate anxiety in high pressure situations with behavioral tools
Facilitate anxiety control and decrease escapism at school and home
Reverse lethargy and withdrawal through CBT techniques
Increase distress tolerance skills utilizing sensory tools and imagery
Nurture mindfulness skills and prevent hopelessness and worthlessness
Prioritize worries for mindfulness practice through narrative activities and engagement of acceptance and commitment
Create hands-on tools for decreasing sensory sensitivity
Teach body awareness
[+]
[-]
049975 - Changing the ADHD Brain:
Why Not Medication?
Useful as a short-term tool
Concerns with long-term use: Effects on the brain
ADHD and the "Immature" Brain
Brain imaging evidence of ADHD
Research regarding ADHD brain development

Frontal lobes mature more slowly in the ADHD brain
Excess theta brainwaves

Implications for treatment
Movement-Based Strategies
Wake up an underaroused ADHD brain
Hyperactivity as an adaptive mechanism
The impact of play and exercise on the brain
Role of rhythm and timing training
Integrated movement systems for ADHD
Frontal Lobe/Working Memory Strategic Tools
Use it or lose it: Increase memory, attention and focus
Games for impulse control and working memory
Computerized cognitive training programs
Meditation and mindfulness for ADHD
Neurofeedback
Diet and Nutrition
The impact of sugars, fats, proteins and water
Diet and dopamine
Omega 3-6-9: What you need to know for brain health
Multivitamins/minerals: Do they make a difference?
Gluten, food additives and pesticides
ADHD and Nervous System Overstimulation
"Overaroused" subtype of ADHD
Stress, anxiety and ADHD: the connection
Breathwork and movement for nervous system calming
Heart rate variability biofeedback
Art therapy techniques to quiet and focus the brain
Environmental Influences
Video games and Social Media
Sleep deprivation

Same symptoms as ADHD
Strategies to help insomnia

Environmental toxins: lead, phthalates, pollution
The impact of time in nature on ADHD symptoms
[+]
[-]
051220 - Smart but Scattered Adults:
The Executive in the Brain
How the brain's "control center" governs executive skills
The impact of ADHD on frontal lobe functioning
How effective behavior change revolves around executive skills
Assessment tools
Executive Skills Questionnaire—a rating scale to help clients determine their executive skill strengths and weaknesses
Workplace assessment tools to help clients better use their executive skill strengths and minimize the impact of their weaknesses
Home management tools to help clients understand why they avoid some chores like the plague—and what to do about it!
A rating scale to help partners understand each other's profile and the impact of profile differences on relationships
The Impact of Executive Skills in the Daily Life of Adults with ADHD
Executive skills in the workplace

Goodness of fit between executive skills profile and the job
Maximizing executive skill strengths
Managing weaknesses
Creating an action plan

Executive skills in the home

The concept of "effortful work"
Matching executive skills profiles to appropriate tasks
Effective roles for family members living with adults with ADHD

Executive skills in relationships

How the executive skills profiles of adults with ADHD affect those they live with
The impact of mismatches and different executive skills profiles on relationships
Tips for working with couples where one partner has ADHD
Key Strategies to Help ADHD Clients Cope with Weak Executive Skills
Environmental modifications to reduce the impact of executive skill challenges

Change the physical or social environment
Modify tasks to make them more do-able
Enlist the help of others
Strategies for Improving Executive Skills
In the workplace

12 executive skills that impact productivity and behavior change
Make a SMART goal
Using a deadline
Make a plan
The importance of clear start dates
Using technology to support behavior change

In the home

Find logical ways to share the work load
Understand the start point
Start small, build incrementally
Practice, practice, practice
Using visible reminders
Motivators

In relationships

How different profiles signal tension points in relationships
Keys to resolving conflicts arising from executive skill differences
The liberal use of humor, patience, forgiveness, negotiation
Using self-talk to motivate, problem solve and persist
The power of positivity
[+]
[-]
051725 - Executive Function, ADHD and Stress in the Classroom
Impact of ADHD, Executive Function and Stress on Learning and Behavior
Challenges ADHD creates beyond impulsivity, inattentiveness and hyperactivity
Relationship between ADHD, executive function and stress
Determining eligibility for services
Techniques to Strengthen Emotional/ Self-Regulation in School
Self-monitoring strategies for students to adjust their self-talk and focus control
Specific time management techniques for deepening concentration and perseverance
Environmental modifications to help students harness innate strength
Addressing the issues of ADHD medication in school
Strategies to Reduce Disruptive Behaviors, Stress & Anxiety
Powerful changes in the classroom environment to support student independence
Supporting lagging developmental skills required for self-regulation
Class-wide culture shifts to aide calm and focus for all students
Problem solving and self-advocacy tools to increase self-monitoring
Strategies to Improve Attention, Organization, Time Management and Memory
Powerful use of graphic organizers facilitate writing, organizing and problem solving
Specific timers, paper organizers, and homework management systems
Keys to incorporate movement, fidgets, and mindfulness techniques
Making IEP and 504 plans more effective and impactful for teachers and students
[+]
[-]
052583 - The Two Attention Disorders:
Advances in understanding the symptoms of ADHD
Dimensions of deficits – hyperactivity-impulsivity and inattention
Subtypes of attention impairment
DSM-5 criteria for diagnosis of ADHD and varied presentations
Inattentive, Hyperactive, Combined
Changes in criteria from DSM-IV to DSM-5
Overlooked issues needing further explication
Sluggish Cognitive Tempo as distinct from ADHD
Distinguishing SCT from Inattentive ADHD
Prominent discriminating symptoms
Use of Barkley SCT Rating Scale
Demographic differences
Cognitive presentation
Current SCT research findings
Comorbidity with ADHD and personality traits
School and academic correlates
Family and social distinctions
Impairment associated with SCT
Relative comparison with ADHD impairments
Possible etiologies
Basic nature of SCT – differentiating from normal styles of cognition
Treatment interventions for SCT
Medication research
Psychosocial treatment considerations
Limitations of SCT conceptualization
Summary and consideration of factors that potentially establish SCT as distinct from ADHD
[+]
[-]
052584 - Advances in the Management of ADHD:
Purpose of medication interventions
Stimulant medications most effective and well researched ADHD interventions
Safety, convenience and cost effectiveness are well established
Mechanisms of action for the three categories of ADHD medications
Neurobiological mechanism of operation
Traditional stimulants as compared to new alpha-2a receptor conceptualizations
Primary US approved stimulant medications
Efficacy and factors in noncompliance
New developments in delivery systems

OROS, Pulse delivery, transdermal, lisdexamfetamine
Stimulant efficacy in preschoolers
Gains smaller, side effects greater than in older children
Behavioral benefits of stimulant interventions
Primary side effects of stimulant interventions
Insomnia, appetite suppression, head ache, gastric distress, cardiac effects
Common misconceptions related to stimulant use
Predictors of positive response to medications
Newer medication interventions
Atomoxetine - positive and side effects, rationale for use
Guanfacine XR - positive and side effects, rationale for use
Importance of early intervention in ADHD
Off label medications used for ADHD
Factors involved in choosing which medication to use
Intervention context, patient characteristics, comorbidity
Conclusions
Evidence based treatments
Experimental psychosocial treatments
Nutritional interventions
Disproven therapies
Author
DAVID NOWELL, PHD
David D. Nowell, Ph.D., is a clinical neuropsychologist in private practice in Northborough, Massachusetts. He offers consultations to patients on an inpatient rehabilitation unit and is an adjunct instructor in neuropsychology to graduate students in the Clark University psychology program. He serves as a physician advisor with the University of Massachusetts Medical School Disability Evaluation Service where he was the former clinical director of the Learning Disability Assessment Program. Dr. Nowell writes a popular blog at Psychology Today on motivation and time management, and speaks internationally to clinicians on such topics as executive functioning, non-medication management of ADHD, and applying findings from Positive Psychology.

Speaker Disclosure:

Financial: David Nowell maintains a private practice. He receives a speaking honorarium from PESI, Inc.

Non-financial: David Nowell has no relevant non-financial relationship to disclose.


JENNIFER WILKE-DEATON, MA, LPA
Jennifer Wilke-Deaton, M.A., L.P.A., is a licensed behavioral health therapist working in a private practice setting in Richmond, KY. Jen has more than 20 years of experience working with crisis management, psychological testing, inpatient/outpatient treatment, groups, families, and the court system. A tireless and passionate advocate for children and families, she developed a parent training program recognized by the Governor's Commission for the Treatment of Children & Families and Kentucky's Child Protective Services. Jen helped create a regional children's crisis stabilization unit, children's advocacy center, and an intensive after-school program for behaviorally-challenged youth. She has published the Creative Parenting Handbook, CD Awareness in Focus: Modern Guided Imagery Techniques for Immediate Practice, Awareness in Focus By Kids For Kids: Modern Guided Imagery Activities for Immediate Practice, and The Mandala Workbook: Activities Across the Lifespan.

In addition to delivering her nationally recognized training programs for PESI and keynote presentations, Jen regularly speaks on mental health issues and child abuse for Morehead State University, Eastern Kentucky University, and National Public Radio; as well as psychological evaluations for the Department of Disability Determinations and the Office of Vocational Rehabilitation. Jennifer consults regularly for private/state foster care organizations, social services, schools, psychiatric hospitals, Head Start programs, in-home therapy programs, disability determinations, and case management services. Her specialties are in the areas of child abuse, PTSD, DBT, behavioral disorders, anxiety, autistic spectrum, and attachment. Jen shares time-tested, real approaches from the trenches, using humor, energy and passion for an engaging and effortless day of practical learning.
Speaker Disclosures:

Financial: Jennifer Wilke-Deaton has an employment relationship with Hundley Psychological Services. She has developed audio products for Media Integrated Applied Psychology, LLC. and receives royalties. She is an author for Premier Publishing and Media and receives royalties. She is a compensated speaker for Morehead State University, Eastern Kentucky University, and National Public Radio. She receives a speaking honorarium for PESI, Inc.

Nonfinancial: Jennifer Wilke-Deaton has no relevant nonfinancial relationship to disclose.
MARGARET M. DAWSON, ED.D., NCSP
Peg Dawson, Ed.D., NCSP, is a school psychologist and for over 20 years has worked at the Center for Learning and Attention Disorders in Portsmouth, New Hampshire, where she specializes in the assessment of children and adults with learning and attention disorders. She is co-author of the best-selling books on executive dysfunction, Executive Skills in Children and Adolescents; 2nd Edition (Guilford, 2010), Smart but Scattered (Guilford, 2009) and Smart But Scattered Teens (Guilford, 2013).

Peg is a past editor of Communiqué, the newsletter of the National Association of School Psychologists, and has published numerous articles and book chapters on a variety of topics, including retention, ability grouping, reading disorders, attention disorders, the sleep problems of adolescents, the use of interviews in the assessment process and homework.
Peg has many years of organizational experience at the state, national and international levels and served in many capacities, including president of the New Hampshire Association of School Psychologists, the National Association of School Psychologists (NASP) and the International School Psychology Association. She has also participated in many of NASP's leadership initiatives, including the Futures Conference and the development of both the second and third Blueprint for the Training and Practice of School Psychology. She is the 2006 recipient of NASP's Lifetime Achievement Award. Peg received her doctorate in school/child clinical psychology from the University of Virginia..

Speaker Disclosures:

Financial: Margaret (Peg) Dawson is an author for Guilford Press and receives royalties. She is an author for Amacon publishers and receives royalties. She receives a speaking honorarium from PESI, Inc.

Nonfinancial: Margaret (Peg) Dawson has no relevant nonfinancial relationship to disclose.
CINDY GOLDRICH, M.ED., ACAC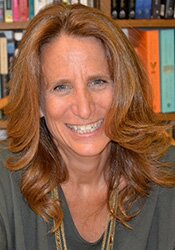 Cindy Goldrich, M.Ed., ACAC,
is a mental health counselor, certified ADHD coach and teacher trainer. She is the author of
8 Keys for Parenting Children with ADHD,
a book recognized for providing parents, educators, and therapists with a practical, easy-to-read guide for addressing challenging kids. She is the creator of the workshop series
Calm and Connected: Parenting Children with ADHD©
designed to teach parents and caregivers how to manage and support their children's unique needs successfully. Through her ADHD Parent Coach Academy, she trains other professionals to become ADHD parent coaches.
Cindy is known to be a passionate, engaging speaker. She conducts training workshops for schools, associations and national conferences addressing how ADHD and executive function deficits impact children and how to help boost behavior and performance in school and at home.
Cindy received her Master's in Education in Counseling Psychology from Columbia University, Teachers College and her ADHD coach certification from the Institute for the Advancement of AD/HD Coaching. She is a certified mentor for Think: Kids, formally The Collaborative Problem Solving (CPS) Institute, dedicated to understanding and helping challenging children and adolescents. She is the co-founder and president of the Long Island Professionals ADHD Consortium and is on the executive board of NASSAU CHADD.
Speaker Disclosures:
Financial: Cindy Goldrich maintains a private practice. She receives a speaking honorarium from PESI, Inc.
Non-financial: Cindy Goldrich is a contributing author to
The ADHD Awareness Book Project: 365 Ways to Succeed with ADHD
. She is the Co-Founder of the Long Island ADHD Professional Consortium.
RUSSELL BARKLEY, PH.D.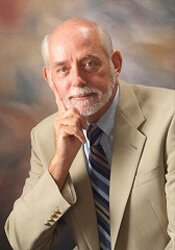 Russell A. Barkley, Ph.D.,
is a Clinical Professor of Psychiatry at the Virginia Treatment Center for Children and Virginia Commonwealth University Medical Center, Richmond, VA. He is a Diplomate (board certified) in three specialties, Clinical Psychology (ABPP), Clinical Child and Adolescent Psychology, and Clinical Neuropsychology (ABCN, ABPP). Dr. Barkley is a clinical scientist, educator, and practitioner who has published 23 books, rating scales, and clinical manuals numbering 41 editions. He has also published more than 270 scientific articles and book chapters related to the nature, assessment, and treatment of ADHD and related disorders.
He is the founder and editor of the bimonthly clinical newsletter,
The ADHD Report,
now in its 25th year of publication. Dr. Barkley has presented more than 800 invited addresses internationally and appeared on nationally televised programs such as
60 Minutes, the Today Show, Good Morning America, CBS Sunday Morning, CNN,
and many other programs on behalf of those with ADHD. He has received awards from the American Psychological Association, American Academy of Pediatrics, American Board of Professional Psychology, Association for the Advancement of Applied and Preventive Psychology, American Professional Society for ADHD and Related Disorders, New England Educational Institute, the Wisconsin Psychological Association, and Children and Adults with ADHD (CHADD) for his career accomplishments, contributions to research in ADHD, to clinical practice, and for the dissemination of science. His websites are
www.russellbarkley.org
and
www.ADHDLectures.com
.
Speaker Disclosures:
Financial: Dr. Russell Barkley is employed by the Medical University of South Carolina. He is on the speaker's bureau for Eli Lilly and receives compensation. He has an advisory board relationship with Theravance and receives compensation. He is an author for Guilford Press and receives royalties. He is an author for Jones and Bartlett Publishers and receives royalties. He is a speaker for J&K Seminar and receives royalties. He is a speaker for PsychContinuingEd.com and receives royalties. He is a speaker for ContinuingEdCourse.com and receives royalties. He is a speaker who receives an honorarium for PESI, Inc.
Nonfinancial: Dr. Russell Barkley has no relevant nonfinancial relationship to disclose.
Continuing Education Credits Awarded for Completion of Entire Package
[+]
[-]
Combined Continuing Education Credit From All Components
Breakdown of Continuing Education Credits by Components
[+]
[-]
012210 - ODD, ASD, ADHD & Mood Disorders: Over 50 Behavior-Changing Techniques for Children and Adolescents
[+]
[-]
049975 - Changing the ADHD Brain:
[+]
[-]
051220 - Smart but Scattered Adults:
[+]
[-]
051725 - Executive Function, ADHD and Stress in the Classroom
[+]
[-]
052583 - The Two Attention Disorders:
[+]
[-]
052584 - Advances in the Management of ADHD:
Audience
Psychologists, Counselors, Social Workers, Case Managers, Marriage & Family Therapists, Nurses, Teachers/Educators, Speech-Language Pathologists, Occupational Therapists & Occupational Therapy Assistants and other Mental Health Professionals,
,
Counselors
,
Social Workers
,
Psychologists
,
Marriage and Family Therapists
,
Speech-Language Pathologists
,
Teachers
,
School Administrators
,
Occupational Therapists
,
Occupational Therapy Assistants
,
Nurses
,
Other Helping Professionals Who Work with Children
,
,
Marriage And Family Therapists
Satisfaction Guarantee
Your satisfaction is our goal and our guarantee. Concerns should be addressed to PESI HealthCare, P.O. Box 1000, Eau Claire, WI 54702-1000 or call (800) 844-8260.

ADA Needs
We would be happy to accommodate your ADA needs; please call our Customer Service Department for more information at (800) 844-8260.