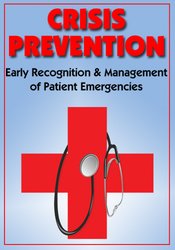 Product Details
Format:

Online Course

Authors:

ROBIN GILBERT, MSN, RN, CEN, CPEN
RACHEL CARTWRIGHT-VANZANT, PHD, MS, RN, LHRM, LNCC, CCRN-K

Publisher:

PESI HealthCare

Copyright:

8/9/2018

CE Available:

Yes, See CE credit tab for complete continuing education details

Product Code:

CRS001271
Objectives
[+]
[-]
076005 - Managing Patient Emergencies: Critical Care Skills Every Nurse Must Know
Describe two types of rapid assessment techniques and how to employ them for the best results during a patient emergency.
Evaluate techniques for getting critical information during a rapid patient assessment.
Investigate EARLY assessment findings in clinical syndromes that may progress rapidly and cause life-threatening conditions.
Prioritize nursing actions for specific neurological, cardiac, respiratory and endocrine emergencies.
Review care of the diabetic patient in diabetic ketoacidosis.
Identify patient populations who are at high-risk for bedside emergencies.
Discuss how to integrate assessment data and critical lab findings into the plan of care for a patient experiencing a life-threatening emergency.
[+]
[-]
077490 - Impending Doom:
Recognize and distinguish the early clinical signs and symptoms of impending doom.
Assess the deteriorating patient using rapid and focused strategies.
Explain the unique and time-sensitive needs for patients experiencing cardiac, pulmonary, infectious, diabetic and shock clinical crisis.
Evaluate optimal use of rapid response teams.
Differentiate between the diagnostic tests used in the deteriorating patient.
Apply current treatments for patients in clinical crisis using case studies.
Outline
[+]
[-]
076005 - Managing Patient Emergencies: Critical Care Skills Every Nurse Must Know
Identifying the RED Flags
Critical Thinking During a Crisis
Vital Signs & ABCDs
Methods for Establishing and Maintaining Airway

Breathing: More Than a Rate Issue
Circulation & Perfusion
Rapid Assessment Techniques
Critical Questions to Ask Your Patient
Identifying High-Risk Populations
Sick or Not Sick…Who would you see first?
Cardiovascular
Prevention, Presentation, Action for:
"I'm having chest pain"
Recognizing Arrhythmias - Stable, Unstable and Lethal
Rhythm Recognition & Treatment for: VT, VF, SVT, and Heart Blocks
Acute Myocardial Infarction: STEMI/NSTEMI
Key Assessments & Interventions
tPA Guidelines
Laboratory Parameters
Recognizing Subtle Changes
Hemodynamic Monitoring:

MAP, CO, SV, CI
Preload, Afterload, Contractility

Skills Practice: EKG Interpretation
Respiratory
Prevention, Presentation, Action for:
"I can't breathe"
Capnography Basics
Assessment & Critical Interventions for:

Pulmonary Embolism
Respiratory Failure
COPD
ARDS
The Patient Who Needs Assistance
O2, CPAP, BiPAP
Indications for Intubation
Positive Pressure Ventilation
Chest Tube Management
Easy ABG Analysis…Really!
Endocrine
Prevention, Presentation, Action for:
"I don't feel right"
The Differences of DKA and HHNK
Early Recognition of Hypoglycemia
Critical Lab Findings
Differentiating the Diagnosis – Case Studies

Which Intervention Should you do FIRST
What is the Likely Problem
Anticipating the Solutions
Neurological
Prevention, Presentation and Action for:
"My head hurts!"
Elevated Intracranial Pressure
Clues When you Don't have a Monitor
Ischemic vs. Hemorrhagic Stroke
Inclusion/Exclusion for tPA
Critical Labs
Malignant Headache
Delirium
Autonomic Dysreflexia
Simulation Lab Review

Interpreting the Patient's Presentation
Fluid Imbalance/Circulatory Emergencies
Sepsis
Shock
GI Bleed
Abdominal Aortic Aneurysm
Compartment Syndrome
Managing the Decompensating Patient
No Pulse, No Blood Pressure, No Respirations...Now What?

Common Medications
Monitor/Defibrillator Review
Roles & Responsibilities During a Code
What's New & Trending
Ethical Considerations
Documentation Pitfalls
Staffing Considerations & High Acuity Patients
[+]
[-]
077490 - Impending Doom:
Sepsis Crisis
What are the 3 most likely causes of a sepsis crisis
Three cardinal signs of sepsis
Understanding diagnostic tests to differentiate sepsis from other possibilities
Summary of the current evidence-based findings
Complications of illness
Cardiovascular Crisis
(Acute MI, Cardiogenic Shock, Pulmonary edema, TIA/CVA)
What are the common causes of all cardiovascular diseases
Symptomology differences between genders in cardiovascular disease
Examination clues that help you recognize a cardiovascular crisis
What diagnostic tests, labs, x-ray, imaging can help with diagnosis of a CV emergency
Nurse's role managing a cardiovascular crisis
Anaphalaxis Crisis
Do you know the typical causes of anaphalaxis?
Signs/symptoms to look for in patients experiencing anaphalaxis
What quick nursing actions can save your patient's life in anaphalaxis?
Medications that can avert an anaphalaxis crisis
Diabetic Crisis
(Ketoacidosis, Hyperosmolar Syndrome)
Key differences between ketoacidosis and hyperosmolar syndrome
What subtle signs do patients display when heading towards a diabetic crisis?
Important labs that give clues in diabetic crisis and its resolution
What nursing skills are important to help reduce diabetic crisis complications?
Pulmonary Crisis
(Status Asthmaticus, Acute Respiratory Failure)
Identify causes that can lead to a pulmonary crisis
Are all breath sounds alike?
When asthma is no longer simple
Which patients are likely to develop acute respiratory failure - and what can you do about it?
Hypovolemic Crisis
(GI bleed, Trauma, Internal Bleeding)
Causes of hypovolemic shock that you will encounter
When anxiety, restlessness, agitation and confusion are not a mental health problem
Are there earlier signs than hypotension that signal a hypovolemic crisis?
Fluids, Fluids, Fluids. Fluid resuscitation can save a life.
Rapid Response Teams
Effective use of the RRT in a clinical crisis
When to utilize the RRT
What team members are needed on RRT
Author
ROBIN GILBERT, MSN, RN, CEN, CPEN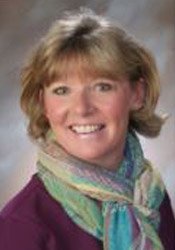 Robin Gilbert has over 25 years' experience in emergency nursing. She is both a certified emergency nurse and certified pediatric emergency nurse. Robin has experience as an emergency department manager, manager of cardiac & pulmonary rehabilitation and, currently, as the regional manager for staff development at Central Maine Medical Center. She instructs the NCLEX review class for Kaplan and tutors nursing students online for a local college of nursing. Her experience also includes having been an item writer for the Board Certification of Emergency Nursing and a former Chairperson. In her current role, Robin is able to remain up to date in the trends and best practice standards for care in emergency nursing. Robin received her BSN from Curry College, Massachusetts and her MSN from Saint Joseph's College, Maine. Robin is an active member of the Emergency Nurses Association, the American Nurses Association, Society of Critical Care Medicine, and is a reviewer for the ANCC's Pathway to Excellence.
Speaker Disclosures
Financial: Robin Gilbert has an employment relationship with Central Maine Medical Center and Rumford Hospital. She receives a speaking honorarium from PESI, Inc.
Non-financial: Robin Gilbert has no relevant nonfinancial relationship to disclose.
RACHEL CARTWRIGHT-VANZANT, PHD, MS, RN, LHRM, LNCC, CCRN-K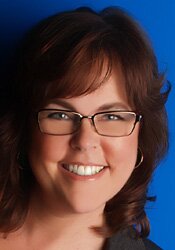 Rachel Cartwright-Vanzant has worked as an inpatient clinical nurse specialist. As such, she has been integral to the most at-risk patients. She draws from over thirty years of clinical, educator and consulting roles for the assurance of quality of patient care and safety.
Rachel is licensed as a health care risk manager and provides expert witness testimony in civil court cases regarding patient care issues that come under legal scrutiny when standards of care are challenged. Rachel's seminars incorporate not only the best clinical practice standards but include real litigation examples.
Viewed by her colleagues as an extremely skilled speaker, she possesses the unique ability to transform challenging topics into engaging and practice-changing events. This expertise has been sought to educate healthcare professionals all across the country.
Speaker Disclosures:
Financial:
Rachel Cartwright-Vanzant is the Owner of Medical Legal Concepts, LLC. She is an Adjunct Instructor for the School of Nursing at Palm Beach State College. Ms. Cartwright-Vanzant receives a speaking honorarium from PESI, Inc.
Nonfinancial:
Rachel Cartwright-Vanzant has no relevant nonfinancial relationship to disclose.
Continuing Education Credits Awarded for Completion of Entire Package
[+]
[-]
Combined Continuing Education Credit From All Components
Breakdown of Continuing Education Credits by Components
[+]
[-]
076005 - Managing Patient Emergencies: Critical Care Skills Every Nurse Must Know
[+]
[-]
077490 - Impending Doom:
Audience
Nurses, Physician Assistants, and other Mental Health Professionals
Other Associated Products:

Satisfaction Guarantee
Your satisfaction is our goal and our guarantee. Concerns should be addressed to PESI HealthCare, P.O. Box 1000, Eau Claire, WI 54702-1000 or call (800) 844-8260.

ADA Needs
We would be happy to accommodate your ADA needs; please call our Customer Service Department for more information at (800) 844-8260.