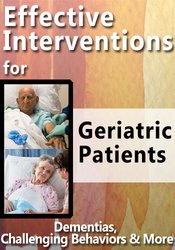 Product Details
Format:

Online Course

Authors:

ROY D STEINBERG, PHD
STEVEN ATKINSON, PA-C, MS

Publisher:

PESI HealthCare

Copyright:

6/17/2018

CE Available:

Yes, See CE credit tab for complete continuing education details

Product Code:

CRS001260
Objectives
[+]
[-]
062655 - The Aging Brain: Assessments, Treatments & Interventions for Alzheimer's Disease & Other Dementias
Analyze the impact of dementia on brain structure and function, and determine the difference between "normal forgetfulness" and cognitive impairment.
Diagnose dementias, including Alzheimer's disease, by accurately identifying manifestations of each type and understand how these differences impact prognosis in older adults.
Articulate differences between the Folstein Mini-Mental Status examination, SLUMS, and MOCA and effectively utilize them as screening measure tools for cognitive impairment and dementia.
Develop adaptable behavioral interventions that can provide patients with individualized care and promote more effective participation in therapy.
Investigate the concept of caregiver guilt and its implications for the client, clinicians, and those caring for older adults with dementia.
Correlate patients' strengths and limitations to potential therapeutic approaches when developing treatment plans for older adults with dementia.
[+]
[-]
073670 - Challenging Geriatric Behaviors
Develop strategies to manage difficult behaviors in seniors who have an altered perception of reality.
Identify the signs and symptoms of Alzheimer's Disease and other dementias.
Discuss current research on the prevention of Alzheimer's disease, as well as lifestyle factors to slow the disease progression.
Summarize the safety issues associated with geriatric patients who drive and identify individuals who pose a safety threat.
Explain why wandering occurs in individuals with cognitive impairment and develop strategies to minimize or redirect this behavior.
Describe the environmental and behavioral causes of agitation.
Differentiate between appropriate and inappropriate sexual behaviors in individuals with dementia.
Distinguish between normal sleeping patterns and bedtime issues which could lead to increased health problems.
Analyze the physical and psychological changes that affect an elder's desire and ability to eat including the changes in nutritional requirements.
Identify the signs of caregiver stress and develop intervention.
[+]
[-]
077665 - Differentiating Dementias
Identify the signs and symptoms of Alzheimer's disease and other dementias.
List appropriate diagnostic tests to achieve accurate diagnosis.
Devise interventions that are effective and promote positive communication between staff, family & the older adult.
Outline
[+]
[-]
062655 - The Aging Brain: Assessments, Treatments & Interventions for Alzheimer's Disease & Other Dementias
Mental Health Evaluation
Depression
Anxiety
Alcohol Abuse
Cognitive Disorder and "Forgetfulness"
Transient Cognitive Decline
Pre-cursor to dementia
Mild Neuro-Cognitive Disorder
Diagnostics of Dementing Conditions
Alzheimer's
Vascular
Parkinson's
Lewy Body
Frontotemporal
Reversible Conditions
Cognitive Assessment Tools
Mini-Mental State Examination
SLUMS
Clinical applications
Administration and scoring
Objective and subjective interpretation
Therapy modalities
Differentiate Dementia and Depression
Clinical indicators of depression and anxiety
Practical application
Psychopharmacology
Early and Mid-stage Alzheimer's - Acetylcholinesterace Inhibitors
Mid and Late-stage Alzheimer's - Neurotransmitter Glutamate
Alternate interventions
Behavioral Interventions
Intervention strategies for depression, poor appetite, verbal and physical combativeness, refusing ADL care
Strategies for coping mechanisms for the caregiver and clinician
Working with Caregivers at Home
Caregiver guilt
Depression
Ethics
Responsibility to client
Reporting abuse
Power of Attorney
Documentation
[+]
[-]
073670 - Challenging Geriatric Behaviors
Normal Aging, Dementia, Depression or Delirium
Normal aging changes of the mind
Depression, dementia, and delirium
Alzheimer's disease and other dementias
Diagnose, differentiate, and develop a plan of care
Alzheimer's Disease
Stages
Assessment
Getting a diagnosis
Behavioral issues of early diagnosis
Management and interventions
Pharmacological treatments
Driving with Dementia
Driving safety
Legal issues
Assess driving abilities
How to take the keys away
Wandering
Reasons why cognitively impaired individuals wander
Is wandering a bad thing?
Issues to consider
Manage a wanderer's behavior
Physical Aggression
Identify the cause of aggression
Loss of impulse control
Regression of the mind/child-like mind
Manage the problem
Inappropriate Sexual Behaviors
Normal sexual drive or inappropriate behavior
Cognitively impaired individuals
Medication management
Ethical considerations
Refusing to Eat/Forgetting to Eat
Reasons why geriatric patients slow or stop eating
Nutritional needs in a geriatric patient
Improve nutritional status
Malnutrition and dehydration
Alternatives to eating
Sleepless Nights
Sundowning and behavioral problems in the evening
Why does sundowning occur?
Environmental interventions to decrease aggressive behaviors
Medication management when it becomes problematic
Caregiver Stress
Physical, psychological, and emotional stress
Identify caregiver burnout and ways to help
Assist the caregiver
Other Issues
Ways to identify potential falls and prevent injury
Causes for orthostatic hypotension
Ways to avoid using restraints
Case Studies: Learning from Experience and Mistakes
How to manage sundowners
Strategies to improve hygiene
Reassurance and redirection
[+]
[-]
077665 - Differentiating Dementias
Normal vs. Abnormal Aging
Types of Dementias
Alzheimer's Disease
Parkinson's Disease Dementia
Substance-Induced Neurocognitive Disorder
Author
ROY D STEINBERG, PHD
ROY D. STEINBERG, PhD, a gero-psychologist with over 22 years of experience, concentrates his work on diagnosing and facilitating treatment of individuals with Alzheimer's disease and other forms of dementia. He has lectured nationally on the assessment and treatment of individuals with Alzheimer's disease, and on increasing attention on caring for caregivers. Dr. Steinberg is the author of Forgetting the Memories: A Caregiver's Journey Through Alzheimer's Disease a guide for caregivers that draws upon his profound knowledge of the disease, its manifestations and treatment, and his great love and tenderness as the son of an Alzheimer's patient.

Dr. Steinberg maintains a private practice in Los Angeles devoted exclusively to serving older adults and their caregivers. He provides evaluation, consultation, and psychotherapeutic services to older adults in nursing homes, assisted living, and medical facilities. Dr. Steinberg provides outpatient consultation, educational, and counseling services to families and other caregivers of older adults to facilitate coping with the process of dementia.

Dr. Steinberg is licensed in New Jersey, Pennsylvania, New York, and California. He received his PhD from the California School of Professional Psychology at Berkeley. He has been featured in numerous media venues, including television, radio, and print. Speaker Disclosures:

Financial: Roy Steinberg maintains a private practice. He is an author for AuthorHouse. He receives a speaking honorarium from PESI, Inc.

Non-financial: Roy Steinberg has no relevant non-financial relationship to disclose.
STEVEN ATKINSON, PA-C, MS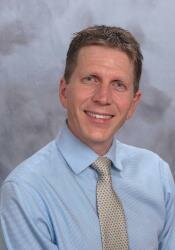 Steven Atkinson is a Board Certified Physician Assistant specializing in Geriatric Internal Medicine. He practices medicine in the greater Minneapolis area. In addition to his private practice, he has been on the faculty at the University of Utah since 1994 and has been involved in medicine for over 30 years.
Steven is the co-founder of Twin Cities Physicians, which serves older adults in nearly all levels of their care. He has presented nationally for over 15 years, primarily speaking about geriatric-related syndromes. Steven is a published author and also sits on several boards whose purpose is to elevate the level of care in medicine for the patients they serve. Steven has been described as a "dynamic" educator and one of the most engaging presenters around. Don't miss him!
Speaker Disclosures:
Financial: Steven Atkinson is the founder and co-owner of Twin Cities Physicians; and owner of Mindful Geriatrics, LLC. He is an Adjunct Faculty at the University of Utah. Mr. Atkinson receives royalties as an author for PESI Publishing and Media. He receives a speaking honorarium from PESI, Inc.
Nonfinancial: Steven Atkinson has no relevant nonfinancial relationship to disclose.
Contributors
The following individuals contributed to the planning of this educational event: Content Expertise - Steven Atkinson, PA-C, MS; Nurse Planner - Barbara Chamberlain, RN, BSN; Target Audience Member - Becky Lange, OTR/L; Diane Dressel, RD; Mary Ellen Akan, MPT; Jack Klott, MSSA, LISW; Jane Yakel, MA CCC-SLP
Continuing Education Credits Awarded for Completion of Entire Package
[+]
[-]
Combined Continuing Education Credit From All Components
Breakdown of Continuing Education Credits by Components
[+]
[-]
062655 - The Aging Brain: Assessments, Treatments & Interventions for Alzheimer's Disease & Other Dementias
[+]
[-]
073670 - Challenging Geriatric Behaviors
[+]
[-]
077665 - Differentiating Dementias
Audience
Case Managers, Chaplains/Clergy, Counselors, Nurses, Nursing Home Administrators, Occupational Therapists & Occupational Therapy Assistants, Physical Therapists/Physical Therapist Assistants, Psychologists, Social Workers, Speech-Language Pathologists, and other Mental Health Professionals, Home Healthcare Providers, Physical Therapy Assistants, Registered Dietitians & Dietetic Technicians, Recreation Therapists, Physician Assistants, and other Healthcare Professionals
Satisfaction Guarantee
Your satisfaction is our goal and our guarantee. Concerns should be addressed to PESI HealthCare, P.O. Box 1000, Eau Claire, WI 54702-1000 or call (800) 844-8260.

ADA Needs
We would be happy to accommodate your ADA needs; please call our Customer Service Department for more information at (800) 844-8260.