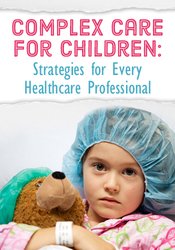 Product Details
Format:

Online Course

Authors:

ROBIN GILBERT, MSN, RN, CEN, CPEN
STEPHEN JONES, MS, RN, PNP, ET

Publisher:

PESI HealthCare

Copyright:

4/9/2018

CE Available:

Yes, See CE credit tab for complete continuing education details

Product Code:

CRS001247
Objectives
[+]
[-]
076360 - Pediatric Crisis: Mastering Rapid Assessment Skills & Unique Treatment Challenges
Analyze case scenarios to determine acuity and prioritization.
Differentiate between common rashes and those that require immediate intervention.
Interpret lab values and quickly identify potential causes of abnormal values.
Determine the unique pediatric needs during presentation of respiratory distress or failure.
Assess for causes of neurological deterioration in pediatric patients.
Perform sample medication calculations.
Discuss nursing responsibilities during the use of moderate sedation.
Differentiate between clinical characteristics of acute abdominal diagnoses.
[+]
[-]
077750 - Complex Childhood Conditions:
Evaluate the key clinical findings required for an efficient and comprehensive multi-system pediatric assessment.
Interpret physical assessment findings and all the "numbers" to begin to understand the presenting pediatric problem.
Determine underlying pathophysiology for multi-system conditions in identifying cause versus symptom.
Discuss the interrelationship of the Immune/Respiratory/GI/Neuro systems and the significance of "linked" symptoms of fluids, mucous, allergies, infections, and reflux.
Describe appropriate management for sports-related injuries, including concussions.
Utilize evidence-based guidelines to successfully identify appropriate interventions for the child experiencing "temperature" issues and diarrhea/ dehydration.
Select the most appropriate strategies to manage childhood asthma, croup and apnea.
Outline
[+]
[-]
076360 - Pediatric Crisis: Mastering Rapid Assessment Skills & Unique Treatment Challenges
Abdominal Pain: Appendicitis and Beyond
Gastorenteritis
Intussusception/Volvulus
Pyloric stenosis
Testicular torsion/Epididymitis
Diaphragmatic hernia
Gastroschisis
The Pediatric Airway
Recognizing the child in distress
Unique characteristics of the pediatric airway
Urgent respiratory conditions

Tracheoesophageal fistula
Asthma
RSV / Bronchiolitis
Cystic Fibrosis
Chest Trauma
ALTE vs. BRUE
Clinical manifestations Management
Risky Business: Street Drugs, Tattoos and More
What's trending

Amphetamines
Cocaine
K2, Spice, Molly

Implications & interventions
Fever in the Neonate
Sepsis workup & when?
Antibiotics for neonate vs. infant
Head Injuries
ICP assessment
Skull fractures
Concussion/Contusion/TBI
Bruises & Fractures
Does the story fit - or is it maltreatment?
When a Rash Becomes a Risk
Lab Values & Blood Gases
What impacts the numbers: Identifying potential causes
Blood gases simplified
Blood glucose, DKA, & insulin protocols
Hematologic & Coagulation Disorders
Sickle cell anemia
Hemophilia
Procedural Sedation
Medications and equipment
The nurse's responsibilities
Prevention and management of complications
Pediatric Code Blue: Know What to Do
A, B, Cs
Arrhythmias
Med calculations
[+]
[-]
077750 - Complex Childhood Conditions:
Assessment
Growth and developmental considerations
Oxyhemoglobin dissociation curve
Diagnostics considerations

Pulmonary Function Testing (PFT)
Airway clearance: Techniques & technologies
What the chest x-ray is telling you
Lab values: Normal vs. baseline
Pulse oximetry: What does it really mean?

The allergic cascade

The concept of linked airways and airway inflammation

Hygiene hypothesis
Pulmonary non-pharmacological and technological management

Oxygen therapy: Devices used for both low and high flow rates
Mist/Humidification
Medication delivery devices: MDI/spacer, nebulizers, dry powder inhalers
Sleep
Patterns of "normal" sleep - influences of disruption
Effective management: Nonpharmacological and pharmacological
Anaphylaxis
Underlying physiology of how this occurs
Effective management strategies: Preventive and acute
Respiratory Conditions
Tips for quick identification
Critical nonpharmacological and pharmacological interventions for:

Apnea
Childhood asthma: The "Step Management"
Croup: "The Good, the Bad, the Ugly"
The 2 Cousins: RSV & Human Metapneumovirus
The Art of Skin and Wound Care in Children
Identify underlying causes for skin and wound issues
Optimize the healing process
Selecting the best product for children's skin issues
Sports Related injuries
Assessment and management of The un-"Magnificent 7": Laceration/cuts, hematoma, contusions, strains, sprains, fractures, concussion
"Temperature" Issues
Identifying and describing The Big 3:
Hyperthermia, hypothermia and fever
Evidence-based guidelines for The Big 3
Gastrointestinal Conditions
GER

Identifying and differentiating "GER" versus GERD
The benefits of acid/base balance
The 3 steps of appropriate symptom management - and prevention

The "opposite" conditions: Constipation and diarrhea

Underlying pathophysiology of both conditions
Evidence-based guidelines for appropriate management
Author
ROBIN GILBERT, MSN, RN, CEN, CPEN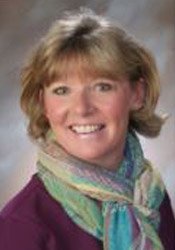 Robin Gilbert has over 25 years' experience in emergency nursing. She is both a certified emergency nurse and certified pediatric emergency nurse. Robin has experience as an emergency department manager, manager of cardiac & pulmonary rehabilitation and, currently, as the regional manager for staff development at Central Maine Medical Center. She instructs the NCLEX review class for Kaplan and tutors nursing students online for a local college of nursing. Her experience also includes having been an item writer for the Board Certification of Emergency Nursing and a former Chairperson. In her current role, Robin is able to remain up to date in the trends and best practice standards for care in emergency nursing. Robin received her BSN from Curry College, Massachusetts and her MSN from Saint Joseph's College, Maine. Robin is an active member of the Emergency Nurses Association, the American Nurses Association, Society of Critical Care Medicine, and is a reviewer for the ANCC's Pathway to Excellence.
Speaker Disclosures
Financial: Robin Gilbert has an employment relationship with Central Maine Medical Center and Rumford Hospital. She receives a speaking honorarium from PESI, Inc.
Non-financial: Robin Gilbert has no relevant nonfinancial relationship to disclose.
STEPHEN JONES, MS, RN, PNP, ET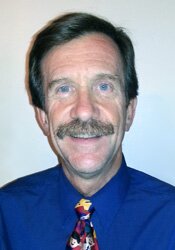 Stephen Jones is a Pediatric Nurse Practitioner/ Clinical Nurse Specialist who practices full-time at Children's Hospital-Albany Medical Center in Albany, New York. In this role, Stephen cares for children in a variety of pediatric units, including: PICU, general pediatric, and pulmonary/cystic fibrosis. He also consults in the NICU and various outpatient clinic settings. Stephen has served an instrumental role in establishing pediatric helicopter and ground transport teams, pediatric critical care courses, and pediatric core curricula.
Stephen has published extensively in peer-reviewed journals, including
MCN
,
Pediatric Nursing
and
Ostomy/Wound Management
and authored chapters for several nursing textbooks.
Additionally, Stephen is the founder of Pediatric Concepts, a company dedicated to providing quality pediatric educational events for healthcare professionals. He has earned a reputation based on his specialty expertise and is a requested national and international presenter on pediatric-related topics.
Speaker Disclosures:
Financial:
Stephen Jones is the founder of Pediatric Concepts. He has an employment relationship with The Children's Hospital at Albany Medical Center. Mr. Jones receives speaking honorarium from PESI, Inc.
Non-financial:
Stephen Jones has no relevant non-financial relationship to disclose.
Continuing Education Credits Awarded for Completion of Entire Package
[+]
[-]
Combined Continuing Education Credit From All Components
Breakdown of Continuing Education Credits by Components
[+]
[-]
076360 - Pediatric Crisis: Mastering Rapid Assessment Skills & Unique Treatment Challenges
[+]
[-]
077750 - Complex Childhood Conditions:
Audience
Nurses, Physician Assistants, and other Healthcare Professionals
Satisfaction Guarantee
Your satisfaction is our goal and our guarantee. Concerns should be addressed to PESI HealthCare, P.O. Box 1000, Eau Claire, WI 54702-1000 or call (800) 844-8260.

ADA Needs
We would be happy to accommodate your ADA needs; please call our Customer Service Department for more information at (800) 844-8260.