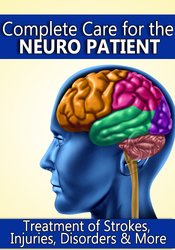 Product Details
Format:

Online Course

Authors:

SUSAN FRALICK-BALL, PSYD, MSN, CLNC, CH
CEDRIC MCKOY, MSN, ACNP

Publisher:

PESI HealthCare

Copyright:

3/22/2018

CE Available:

Yes, See CE credit tab for complete continuing education details

Product Code:

CRS001245
Objectives
[+]
[-]
076630 - The Brain in Detail
Analyze neuroanatomy as applicable to complex neurologic patients.
Evaluate neurological assessment strategies related to cranial nerves I-XII.
Assess cognitive changes and associated mental status for a variety of head injuries.
Develop management strategies for timely recognition and treatment of stroke symptoms.
Specify the clinical presentation and treatment recommendations for seizure types.
Compare essential management strategies for patients with neurodegenerative disorders.
[+]
[-]
077550 - Advances in Stroke Care
Summarize the latest clinical advances in stroke assessment and treatment.
Describe the rationale behind acute perfusion strategies, including the indications and contraindications with t-PA and Mechanical Clot retrieval.
Explain the role of a Stroke Rapid Response Team.
Demonstrate a focused neurological exam for the patient potentially experiencing a stroke.
Compare ischemic and hemorrhagic strokes.
Develop a plan of care for a patient in the hyper-acute stage of stroke treatment.
Outline
[+]
[-]
076630 - The Brain in Detail
The Electrical & Neurochemical Function of the Brain
Brain Structure, Cranial Nerves & Functions
The Life of a Neuron
Peripheral & Autonomic Nervous Systems
The ABCs of the Rapid Neuro Exam
Which Cranial Nerves to Assess & Why
Abnormalities in Strength Testing
Deep Tendon Reflexes
Identifying Level of Consciousness
Quick Interventions that Change Outcomes
Intracranial Pressure Made Easy
What is Happening & Why
Making Sense of the Calculations
CNS Ischemic Response
The NEED to Know Neuro Disorders & Injuries
Spinal Cord Injuries & Issues
Signs & Symptoms of Huntington's Disease
The Challenges of Diagnosing Multiple Sclerosis
The Progressive Nature of Myasthenia Gravis
Understanding Amyotrophic Lateral Sclerosis
The Abrupt Onset of Guillain-Barre Syndrome
Common Cranial Nerve Disorders
TBI: Saving the Brain
Alcohol's Ravaging Brain/Body Effects
Mild to Severe Alzheimer's Disease
Hallmarks of Parkinson's Disease
Dissecting Brain Events/Stroke
Ischemic vs. Hemorrhagic Stroke
Cardiogenic Embolic Stroke
Associated Symptoms Right vs. Left-sided stroke
Identification & Treatment of Cerebral Aneurysm
Differentiating Headaches
Migraine Management
Understanding Causes & Triggers
Interventions that Improve Outcomes
Handling Seizures Effectively
Types & Common Causes
Emergency Interventions
Treating Status Epilepticus
Seizure Algorithm
Related Complications
NEURO Take Home Tool Kit - 80 pages of Quick References to use with your next neurological patient
[+]
[-]
077550 - Advances in Stroke Care
Stroke Prevention Updates
Guidelines for Modifiable Risk Factors
Hypertension Recommendations
Cardiac Connections
Obesity Epidemic
Are We Making Progress?
Challenges of the Neuro Exam
Determining Mental Status
Cranial Nerve Assessment Key Findings
Differentiating the Cause When Seconds Count
NIHSS Guidelines
Stroke Rapid Response Teams
Identifying Stroke Mimics and Chameleons
Interpreting Imaging & Other Diagnostics
Metabolic Problems
Central Nervous System Problems
Psychiatric Disorders
Migraine Headaches
Acute Stroke Care
The Stroke Timeline
Critical History Questions
Hyper-Acute Care Standards
Time Targets for Triage
Key Diagnostics
Acute Blood Pressure Management
Ischemic Strokes
Thrombotic Strokes
Major Symptoms by Region
Hypercoagulable Work-up
Embolic Strokes
Symptoms by Arterial Involvement
Current Management Strategies
Joint Commission Core Measures
Fluid Management
Seizure Management
Intra-Arterial t-PA
Stenting
Therapeutic Hypothermia
Compressive Craniectomy
Mechanical Clot Retrieval
MERCI Retriever
Treatments on the Horizon
AANN Guidelines & Expected Outcomes
Hemorrhagic Strokes
Latest Clinical Treatment Advances
Managing Increased Intracranial Pressure
Aneurysmal Subarachnoid Hemorrhage
Grading Scales
Limiting Complications of Stroke
Controversial Therapies
Nursing Responsibilities
New Technology Improving Outcomes
Stroke Medication from A to Z
Anticoagulants
Antihypertensives
Glycemic Control
Neurostimulants
Thrombolytics
Clinical Trials on the Horizon
Expanding the Role of the Primary Stroke Center
The Transition to Comprehensive Stroke Centers
Best Demonstrated Practices
Updates & Improvements More than a Decade Later
Author
SUSAN FRALICK-BALL, PSYD, MSN, CLNC, CH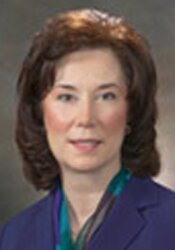 Susan Fralick-Ball is a licensed clinical neuropsychologist with an additional 40 years of clinical/educational nursing practice in a wide range of specialties. As a neuropsychologist, she has worked with patients having a vast variety of neurological disorders. Susan was responsible for coordinating all clinical and administrative activities for the stroke program of a nationally-renowned neurological-medical rehabilitation hospital, where she also developed a stroke support group for patients, family members, and staff. Additionally, she aided patients with neuromuscular and neurodegenerative disorders such as MS, Guillain-Barré, CIDP, Parkinson's, Myasthenia Gravis, ALS, Spinal cord injuries, TBI, head trauma, and dementias.
As a former member of the Neurocognitive Regional Conference Committee, Susan was instrumental in developing and speaking at conferences to teach medical and health care support staff about neurological challenges and developments. She has also taught neurological nursing and neurophysiology at the graduate level. She has mentored and supervised nurses, social workers, psychologists, and music therapists in the clinical setting. Dr. Fralick-Ball is the founder of the PsychMedEd, where she continues to work with patients challenged by the detrimental psychological effects of neurological disorders, is a clinical neuropsychologist for the VistaMed group in the greater Philadelphia area, and a nationally-recognized nursing/psychology educator and conference presenter. She continues to lend social assistance to those with neurological disorders through her charitable organization,
With Thy Grace
.
Speaker Disclosures
Financial: Susan Fralick-Ball maintains a private practice. Dr. Fralick-Ball receives a speaking honorarium from PESI, Inc.
Nonfinancial: Susan Fralick-Ball is a regular contributor to Advance for Nurses. Dr. Fralick-Ball is a member of the Neurocognitive Regional Conference Committee.
CEDRIC MCKOY, MSN, ACNP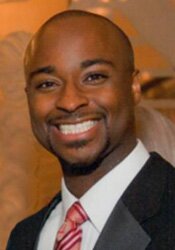 Cedric McKoy is a neuro-intensive care nurse practitioner and the Associate Director of the Comprehensive Stroke Center at the University of Chicago Medical Center (UCMC). UCMC serves close to 500 stroke patients annually and includes a neurointensive care unit for patients with ICH, ischemic stroke, subarachnoid hemorrhage, brain tumors, traumatic brain injuries, myasthenia gravis, Guillain-Barré syndrome, and acute disseminated encephalomyelitis.
As an acute care nurse practitioner, Cedric works with a team of neuro-intensivists to assess and develop care plans for ICU patients, as well as providing hospital wide consultation for neuro patients. In his role as the Stroke Center Coordinator, Cedric trains critical care nurses and is responsible for TJC data collection for the hospital's stroke patient population. He also contributed to the development of the Stroke Management Guidelines for the UCMC.
A graduate of the University of Wisconsin-Madison and Loyola University-Chicago, Cedric is a member of the American Association of Critical Care Nurses, American Stroke Association and the Stroke Action Alliance.
Speaker Disclosures:
Financial: Cedric McKoy is the Stroke Center Coordinator for The University of Chicago Medical Center. He receives a speaking honorarium from PESI, Inc.
Non-financial: Cedric McKoy has no relevant nonfinancial relationships to disclose.
Continuing Education Credits Awarded for Completion of Entire Package
[+]
[-]
Combined Continuing Education Credit From All Components
Breakdown of Continuing Education Credits by Components
[+]
[-]
076630 - The Brain in Detail
[+]
[-]
077550 - Advances in Stroke Care
Audience
Nurses, Physician Assistants, and other Healthcare Professionals
Satisfaction Guarantee
Your satisfaction is our goal and our guarantee. Concerns should be addressed to PESI HealthCare, P.O. Box 1000, Eau Claire, WI 54702-1000 or call (800) 844-8260.

ADA Needs
We would be happy to accommodate your ADA needs; please call our Customer Service Department for more information at (800) 844-8260.