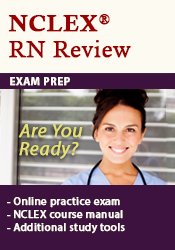 Product Details
Format:

Package - Video Instructions

Author:

CYNDI ZARBANO, MSN, BSN, CCRN, CEN, PCCN, CLNC

Publisher:

PESI HealthCare

Copyright:

5/21/2016

CE Available:

Yes, See CE credit tab for complete continuing education details

Product Code:

RVKIT077070
Objectives
Objectives Day One:
Prioritize nursing actions for specific cardiac, respiratory and endocrine disorders.
Evaluate findings in common cardiac labs, such as CKMB, Troponin, BNP/Pro-BNP levels.
Recognize 2 tools of recognition and 4 rapid interventions for patients experiencing Acute Coronary Syndrome (ACS).
Interpret pathophysiology and differential diagnoses for crackles, wheezes, rhonchi and rubs.
State current guidelines in the management of diabetes.
Illustrate the nursing process as a standard of care.
Recognize how improper assessment can affect patient outcomes.
Discuss physical and laboratory findings that accompany DKA and HHS.
Objectives Day Two:
List 3 benefits of beta blockers in a patient with coronary artery disease.
Recognize life-threatening electrolyte imbalances, potential causes and remedies.
Identify conditions which would require a chest tube.
Explain acute renal failure and current treatment options
Discuss possible etiology and significance of common assessment abnormalities of the musculoskeletal system.
Discuss a variety of fetal heart rate patterns.
Compare appropriate interventions in response to fetal heart rate changes.
Analyze potentially serious complications related to fractures.
Objectives Day Three:
Explore the philosophy of patient- and family-centered care, and how this philosophy can be incorporated into care of the patient.
Learn a simple monitoring technique to help differentiate if the patient is having an atrial dysrhythmia or not.
Explain and demonstrate a thorough 6-part neurological exam and document findings
Define the anatomy and physiology of the neurological system and how this manifests in physical symptoms
List primary causes of mental status changes and identify which patients are at risk for delirium and how to respond.
Differentiate neurological assessment findings that are specific to delirium.
Identify the components and significance of the CBC and Chemistry Profile, with focus upon abnormal lab values.
Describe the physiological changes seen in postoperative patients.
Outline
Day One
NCLEX Success!
Nursing Theory
Clinical Judgment
NCSBN
Categories of Content
Test Taking Strategies
Cardiac
Assessment
Landmarks
Erb's Point
Auscultation
Heart Sounds
Murmurs, Rubs, & Clicks
7 Key Points to Know
Acute Coronary Syndrome
Understanding Ischemia
Angina
Acute Myocardial Infarction
MONA
Interpreting the EKG

Fast Fatal Arrhythmias
Atrial Dysrhythmias
Ventricular Dysrhythmias
Critical Interventions
Delegation
Documentation
Room Assignments
Endocrine
Acute Hypoglycemia
Acute Hyperglycemic State

Diabetic Ketoacidosis (DKA)
Hyperosmolar Hyperglycemic Syndrome (HHS)

Diabetes Insipidus (DI)
Syndrome of Inappropriate Antidiuretic Hormone (SIADH)
Thyroid Disorders
Pulmonary
Key Points in Assessment
Breath Sounds
Asthma
Bronchitis
Emphysema
Pulmonary Fibrosis
Obstructive Sleep Apnea
Medications Part One
Know GENERIC Name
Use of Drug
Drug Dosing
Nursing Considerations
Medications for Review

Allergy & Asthma Meds
Analgesics
Anticoagulants
Anti-Infectives
Anti-Inflammatory
Anti-Neoplastics

Pregnancy Risk Categories
Day Two
Liver & Pancreas
Diagnostic Labs
Liver Failure
Signs and Symptoms
Hepatic Encephalopathy
Management
Nursing Considerations
Acute Pancreatitis
Coagulopathies
Disseminated Intravascular Coagulopathy (DIC)
Heparin-Induced Thrombocytopenia (HIT)
Labor/Delivery
Terms to Know
Fetal Heart Rate
Monitoring Options
Accelerations
Early Deceleration
Late Deceleration
Variable Deceleration
Stages of Labor
Effacement & Dilation
Apgar Score
Normal Newborn Vitals
Labor Complications
Vascular
Venous Insufficiency vs. Arterial
Phlebitis
AV Fistulas & Graphs
Fractures
Setting Priorities
Rib
Pelvic
Femur
Treatments
Complications
Positioning
Kidneys
Related Lab Tests
Acute & Chronic Failure
Acute Tubular Nephrosis
Rhabdo
Radio-Contrast Nephropathy (RCN)
Dialysis
Electrolytes
Life-Threatening Changes
Hypo & Hyperkalemia
Hypo & Hypernatremia
Hypo & Hypercalcemia
Hypomagnesemia
Hypomagnesemia
Must KNOW Signs & Symptoms
Medications Part Two
Cardiac Medications by Class
Dermatologic Medications
Diabetic Medications
Gastrointestinal Meds
Genitourinary Meds
Day Three
Neurology
5 Point Neuro Check
Areas of the Brain & Function of Each
Somatic Nervous System
Autonomic Nervous System
Mini-Mental Status Exam
Cranial Nerves
Stroke
Diagnosing
Treatment Options
Delirium & Dementia
ETOH Withdrawal
Heart Blocks
The Nodes
1st Degree AV Block
2nd Degree AV Block: Wenckebach
2nd Degree AV Block: Mobitz Type II
3rd Degree: Complete Heart Block
Psychosocial
Depression
Abuse & Neglect
Therapeutic Communication
Dos & Don'ts
Dietary & Health Promotion
Kosher Diets
Renal Diet
High K+ Foods
High Sodium Foods
Diabetic Diet
Wound Healing Diet
Infection Control
Nosocomial Infections
Catheters
Central Lines
PICC Sites
C Diff
Isolation
Types & Gear
CBC with Differential
The Components
Normal Values
What Abnormal Values Can Tell Us
Shift to the Left
IV Fluids
Hypotonic
Isotonic
Hypertonic
What to Use When?
Colloids

Albumin
Dextrans
Heta-Starch
Blood Products
PRBC's
FFP
Platelets
Cryoprecipitate
Transfusions
Surgical Interventions
Cancer - Biopsies & Scope Procedures
GI Surgeries

Whipple Procedure
Esophago-Gastrectomy
Gastric Bypass
Abdominal Trauma

Chest Tubes

Pneumothorax
Needle Decompression
Complications
Medications Part Three
Controlled Substances I-V
Hormone Therapy
Thyroid Medications
Mental Health Medications
Musculoskeletal Meds
Neurological Meds
Ophthalmics & Otics
Vitamins & Minerals
Women's Health Medications
Author
CYNDI ZARBANO, MSN, BSN, CCRN, CEN, PCCN, CLNC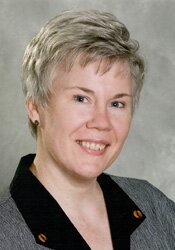 Cyndi Zarbano, MSN, BSN, CCRN, CEN, PCCN, CLNC,
has been a nurse for more than 25 years and a legal nurse consultant (LNC) for 12. Many of her cases in the last decade have been consulting and educating nurses who have gotten into trouble with the board of nursing and helping hem complete their corrective action stipulations. Medication errors and patient injury are a common cause of corrective action, license suspension and loss of license.
Cyndi's clinical area of expertise has been in various intensive care/critical care roles, currently working for Mayo in Minnesota. She has been a national seminar speaker for over ten years speaking to diverse healthcare audiences throughout the country. During her presentations, she has earned the reputation of keeping attendees engaged with the use of current clinical knowledge, fascinating legal stories, and the interjection of nursing humor to keep it fun.
Speaker Disclosures:
Financial: Cyndi Zarbano is the owner of Clinical Review Consultants. She receives a speaking honorarium from PESI, Inc.
Non-financial: Cyndi Zarbano has no relevant non-financial relationship to disclose.
Continuing Education Credits
Save time and $10 off the price of other submission methods – purchase & take the CE test online for $19.99 USD per participant per program. Additional processing fees apply for other submission methods (i.e. mail, fax, etc.). Please contact our Customer Service at 1-800-844-8260 for more details. International CE rates may vary; please contact our Customer Service at 1-800-844-8260 for more details.

Listed below are the continuing education credit(s) currently available for this non-interactive self-study package. Please note, your state licensing board dictates whether self-study is an acceptable form of continuing education. Please refer to your state rules and regulations. This self-study package may include multiple product formats. To receive full credit, please submit the CE test for each format that has self-study materials included. To access these documents, play disc #1 in your computer.

Certificates of Successful Completion will be emailed, faxed or mailed to participants completing the post-test(s)/evaluation(s) and paying the CE fee(s).

**Materials that are included in this course may include interventions and modalities that are beyond the authorized practice of mental health professionals. As a licensed professional, you are responsible for reviewing the scope of practice, including activities that are defined in law as beyond the boundaries of practice in accordance with and in compliance with your professions standards.

All members of the PESI, Inc. planning committee have provided disclosures of financial relationships with ineligible organizations and any relevant non-financial relationships prior to planning content for this activity. None of the committee members had relevant financial relationships with ineligible companies or other potentially biasing relationships to disclose to learners. For speaker disclosures, please see the faculty biography.


Audience
Nurses, Nurse Practitioners, Clinical Nurse Specialists
Satisfaction Guarantee
Your satisfaction is our goal and our guarantee. Concerns should be addressed to PESI HealthCare, P.O. Box 1000, Eau Claire, WI 54702-1000 or call (800) 844-8260.

ADA Needs
We would be happy to accommodate your ADA needs; please call our Customer Service Department for more information at (800) 844-8260.